Record number of NAPHL alumni taken in 2015 NHL Draft
July 1, 2015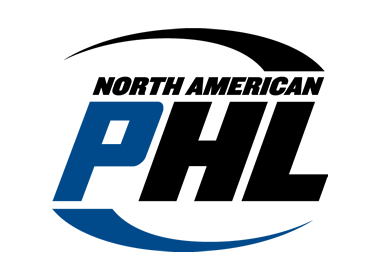 The North American Prospects Hockey League (NAPHL) is proud to announce that seven former players were selected in the 2015 NHL Entry Draft, which was held on June 26-27 at the BB&T Center in Sunrise, Florida and hosted by the Florida Panthers.
The seven alumni taken is an all-time record number for the NAPHL. It was yet another benchmark moment for the NAPHL, which enters its seventh season in 2015-16 with an all-time record number of 40 teams at the 18U and 16U USA Hockey Tier I youth levels. The success of teams on the National stage, as well as, the success of NAPHL players at the next levels of hockey, is further proof that the NAPHL is redefining exposure and has elevated itself to one of the premier training grounds for development and opportunity.
Earlier this summer a record number of NAPHL adavnced to the NAHL via tenders and draft and a record number of NAPHL players were also selected in the USHL Draft.
The six former NAPHL players selected in the 2015 NHL Draft were:
Chris Wilkie, forward, Omaha AAA 16U (2010-12)
Garrett Metcalf, goalie, Omaha AAA 16U/18U (2012-13)
Evan Smith, goalie, Pikes Peak Miners 16/18U (2012-14)
Tyler Moy, forward, California Titans 16U (2010-11)
Ethan Bear, defenseman, Pursuit of Excellence 14U (2011-12)
Chaz Reddekopp, defenseman, Pursuit of Excellence 18U (2012-13)
Chase Pearson, forward, Atlanta Fire 16U (2012-13)
Wilkie was drafted in Round 6, #162 overall by the Florida Panthers. He is the son of Omaha AAA 18U and 16U coach David Wilkie and played in the NAPHL two seasons (2010-11 and 2011-12) for the Omaha 16U team. The 2011-12 season was a breakout one for Wilkie, who was named to the All-NAPHL 16U 1st Team that season, recording 48 points in just 18 games that season. Following his two seasons in the NAPHL, Wilkie then played a season for the USNTDP 17-Team. Wilkie, 18, has spent the last two seasons with the Tri-City Storm of the USHL. In 2014-15, Wilkie recorded 55 points (35-20—55) in 59 games. He is committed to the University of North Dakota.
"Chris was given his first real hockey opportunity because of his play at the Blaine Showcase in the NAPHL in 2011. The North Dakota Coach at the time, Dave Hakstol, was impressed with a game in Blaine and Chris eventually accepted a scholarship to play hockey at North Dakota in the future. This process for him and his career would not have been possible without the exposure, experience and development that he received while playing his 2 seasons in the NAPHL," said Omaha coach David Wilkie. "Being drafted into to the NHL is a huge step for Chris and his career as a hockey player but it should serve notice that players need to find the right playing opportunities for themselves. Everybody has a different path but for Chris his two-year experience in the NAPHL started his journey and afforded him the great opportunities at the next levels that he has earned to date."
"Last year, I put a lot of pressure on myself that I wanted to get drafted," stated Chris Wilkie. "It didn't happen. That was really disappointing." "If I had to look back at where I was last year, I think I'm a completely different player and person now," he said. "I think (going undrafted last year) helped me. I think I needed another year to develop and work on the things I needed to work on. Going undrafted was a wake-up call to me that I needed to improve."
It continues a continuous string of NHL Draft picks for Omaha, who have had three former players drafted in the last two years. That included former goalie Garrett Metcalf, who was drafted in Round 6, #179 overall by the Anaheim Ducks. Metcalf played for both the Omaha 16U and 18U teams in the NAPHL during the 2012-13 season. Metcalf played this past season in the USHL for the Madison Capitols and is committed to play NCAA Division I hockey at UMass-Lowell in 2016-17.
Former Pikes Peak Miners and NAPHL goalie Evan Smith was drafted in Round 7, #205 overall by the Nashville Predators. Smith played two seasons in the NAPHL for the Miners 16U team in 2012-13 and the 18U team in 2013-14. This past season, Smith played for the Austin Bruins in the NAHL, leading the team all the way to the Robertson Cup Finals.
Smith put up some very good numbers in the NAPHL, especially during his 18U season. That lead to an opportunity to start this past season in the Western Hockey League (WHL), which eventually led to a chance later in the season with the Bruins in the NAHL.
"Evan came to the Pikes Peak Miners program as a 15-year-old who clearly had the potential to become an elite goaltender. At about the midway point of his 16U year, he began establishing himself as our number one goaltender," said former Miners coach Lucas Trombetta, who is now the Director of the NAPHL. "We moved him up to our 18U team the following season and he received a lot of attention from scouts at each of the NAPHL events. Not only was his size intriguing, but it was also the way he handled himself against older players as a 16-year-old playing at the 18U level."
"It wasn't surprising when Evan made the jump to junior hockey after how he performed in the NAPHL for 2 seasons. He landed in a great spot with the Austin Bruins and was fortunate to be a part of a deep NAHL playoff run," continued Trombetta. "To see him drafted in the NHL just one year removed from the NAPHL speaks volumes for the league, but even more importantly it speaks volumes to the work Evan has put in over the past few years in the NAPHL and NAHL to achieve that elite status."
Former NAPHL and California Titans 16U forward Tyler Moy was selected in Round 6, 175th overall by the Nashville Predators. Moy played in the NAPHL for the California Titans 16U team during the 2010-11 season. During that season, Moy had 29 points in 20 games played and was named to the All-NAPHL 2nd Team.
"I am extremely excited to be a part of the Predators organization," Moy said a little over an hour after his name was called. "It's a pretty cool feeling."
As a sophomore this past season with Harvard University, Moy finished third among Crimson skaters in goals (12) and fourth in points (27) while splitting most of his time between the team's first and third lines. Moy admitted he was a little nervous as he remained undrafted into the day's penultimate round, but tried to keep things in perspective.
"I still got a lot ahead of me, and if I wasn't drafted, it wouldn't have been the end of the world or anything," Moy said. "But I'm really excited it happened, and I just tried to stay positive. I figured that whatever happens happens, and I control my destiny from there."
Former NAPHL forward Chase Pearson was drafted in Round 5, #140 overall by the Detroit Red Wings. Pearson played in the NAPHL for the Atlanta Fire 16U team during the 2012-13 season. During that season, he led the team in scoring with 24 points in 22 games played. Pearson played this past season for Youngstown Phantoms in the USHL and will be playing for the University of Maine this upcoming season.
Pearson's coach during his time in the NAPHL was Michael Richardson, who now is the head coach of the Billings Bulls in the NA3HL. "I think looking at what Chase has done over the past few years can be tracked back to a few things, and one of those things is his time in the NAPHL," said Richardson. "Looking at the full landscape that the NAHL has to offer with the NA3HL and the NAPHL, there is not a better place for players, coaches or officials to come in and be pushed to the max everyday. The players and coaches coming out of these leagues is top notch. I am not surprised at all with Chase being drafted as he is the type of player who just brings it everyday. It is exciting to see what Chase has done, but I think everyone should be more excited to see what is to come."
The other two former NAPHL players that were drafted were both from the Pursuit of Excellence, who have been members of the NAPHL since the 2011-12 season.
Defenseman Chaz Reddekopp was drafted in Round 7, #187 overall by the Los Angeles Kings. He played with the Pursuit of Excellence 18U team during the 2012-13 season. He led all POE 18U defensemen in scoring that season with 13 points in 21 games played.
Since that point, he has played for the Victoria Royals in the WHL. Reddekopp, a 6-3, 215 lb defender recently completed his second season with the Royals and registered 21 points (5g-16a) and 53 penalty minutes in 72 contests. Reddekopp also skated in 10 post-season games with Victoria and notched two assists to go along with 12 minutes in penalties. The Royals blueliner has appeared in 113 regular season games in his Western Hockey League (WHL) career and has 30 points (6g-24a) and 86 penalty minutes. He has also played in 12 games in the WHL Playoffs where he has collected two assists and 12 minutes in penalties. Reddekopp also represented Team Pacific at the 2014 World Under-17 Hockey Challenge, where he captured a silver medal.
"It's a tremendous feeling to hear your name called," Reddekopp said from his home in West Kelowna, BC. I am excited and happy to be going to a great organization like the Los Angeles Kings. It's a huge honor."
The other Pursuit of Excellence and NAPHL alumni that was drafted was defenseman Ethan Bear, who was drafted in Round 5, #124 overall by the Edmonton Oilers.
Bear played in the NAPHL during the 2011-12 season for the Pursuit of Excellence 14U team when the Bantam Division was full-time in the league. Bear, an 18-year-old from Ochapowace, Saskatchewan, just finished his second season with the T-Birds and had 38 points on 13 goals and 25 assists. He had a goal and two assists in six playoff games. In two seasons with the T-Birds Bear has 57 points on 19 goals and 38 assists in 128 games.
Bear won a bronze medal with Team Canada at the 2015 Under-18 World Championship April 16-26 in Zug and Lucerne, Switzerland. Bear was a member of Team Canada's Under-18 Team that won Gold at the 2014 U18 Ivan Hlinka Memorial Cup, August 11 to August 16, 2014 in Breclav, Czech Republic and Piestany, Slovakia.