Lucas Trombetta named Director of the NAPHL
June 23, 2015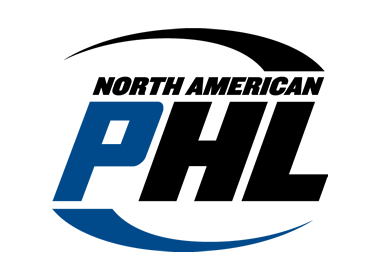 The North American Prospects Hockey League (NAPHL) is pleased to announce that it has named Lucas Trombetta as the new Director of the NAPHL. In his new role, Trombetta will be responsible for the day-to-day operations of the NAPHL, along with direction of all the NAPHL events during the 2015-16 season.
"I am excited to join the NAPHL in this new role as director. Over the past six seasons, I have watched the NAPHL evolve into one of the top Tier I leagues in the North America in terms of player development and advancement. I am looking forward to working with the experienced NAHL staff and our member organizations to continue this upward trend," said Trombetta.
Trombetta has spent 11 seasons as a coach and leader at the Tier I youth level, most recently in the Colorado Springs Amateur Hockey Association with the NAPHL's Pikes Peak Miners. He was one of the original members of the NAPHL Development Committee, who were instrumental along with NAHL Commissioner Mark Frankenfeld in the formation and creation of the NAPHL back in 2009. Following that, Trombetta coached Pikes Peak Miners 16U team to back-to-back 2010 and 2011 NAPHL Championships and helped the Miners 18U and 16U teams to multiple Rocky Mountain District tournament appearances. Well over 100 of Trombetta's former players have moved on to play Junior A and College hockey.
"The NAPHL is getting an asset in Lucas who is a proven leader and someone who understands how the NAPHL works and operates," said NAHL Commissioner Mark Frankenfeld. "Lucas is someone has shared our vision since Day 1 and who will continue the mission of ensuring that the NAPHL continues to redefine exposure and set itself apart with its quality of completion, player advancement and development and one-of-a-kind events."
Each NAPHL team will play 25 regular season games and five different events during the 2015-16 season. The five events that compose the NAPHL regular season schedule are spread amongst just three locations. The Schwan Super Rink in Blaine, MN will host three events and the Troy Sports Center in Troy, MI and the Ice Works Skating Complex in Aston, PA will each host one event.
"I have seen first hand how playing and coaching in the NAPHL opens doors for our players to advance to all levels of junior and college hockey. Not only does the NAPHL provide excellent competition on a big stage at each event, but the league also provides valuable information to players to help them navigate their way up through the hockey ranks," continued Trombetta.