Esmark 18U goalie Recktenwald signs NAHL tender
June 10, 2015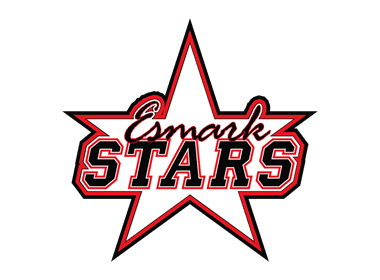 The Esmark Stars of the North American Prospects Hockey League (NAPHL) have announced that goaltender Joseph Recktenwald has signed an NAHL tender agreement with the Aston Rebels. The Rebels will take to the ice in the NAHL for the 2015-16 season.
Recktenwald, 19, just completed his NAPHL career, which spanned three seasons, all with the Stars organization. This past season, the native of South Park, Pennsylvania, played in 11 NAPHL regular season games, posting a record of 9-1-1 with a 2.09 goals against average and a 92% save percentage.
He was named the 18U Peak Performer for goalies thanks to his performance at the NAPHL event in Troy, MI in January.
For his NAPHL career, Recktenwald (5'11/155) played his 30 career regular season games, posting a career record of 24-3-2 with a 1.86 goals against average and a 92.3% save percentage. He also appeared in nine playoff games.
"Joey is a great pick-up for Aston. Very much like his teammate David Polinski, Recktenwald returned post grad to give himself the best opportunity to make a NAHL squad. We have built our Midget 18U team from the goaltender position out the past two seasons and Joe has been a staple of both teams. He teamed with Brian Baker two seasons ago and Scott Trellis this past season to give us as strong a goaltending tandem as you could find under USA Hockey's umbrella," said Esmark 18U head coach Dave Kosick. "Joe has the perfect make-up for the goaltender position. Nothing seems to rattle him. He is a true student of the game and position who believes and understands that the best "style" a goalie can bring to his team is simple "whatever necessary to stop the puck."
Joe's signing is another validation of the NAPHL and its purpose. He is a young man who returned for another season of NAPHL play to afford himself the best opportunity to move on and play a high level of junior hockey hockey. I am very excited to learn that Joe has received a tender. He truly deserved and earned the opportunity!" continued Kosick.
A tender is a contract, of sorts, a player signs announcing his intentions to play for that particular NAHL team and that NAHL team only. Once a player signs a tender with an NAHL team, his playing rights belong to that team within the NAHL and he may not be recruited by any other NAHL team. Each team is granted ten (10) tenders, which include two (2) tenders exclusively used on players from the NAPHL - plus or minus any trades - which became active on Nov. 1. Tendered players are not eligible for the NAHL draft, which will be held on June 9, 2015.