Record number of NAPHL players taken in 2015 USHL Draft
May 6, 2015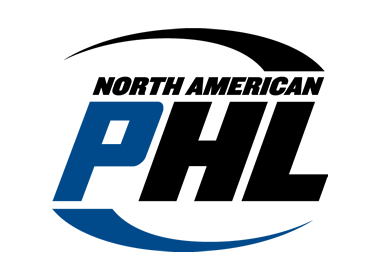 It was another banner landmark moment for the North American Prospects Hockey League (NAPHL), which had another tremendous showing during Phase I and II of the 2015 United States Hockey League (USHL) Draft. The NAPHL set another record for the third straight season for the number of players taken in the USHL Draft. This season, 23 players with NAPHL ties were selected, including a record 17 who played in the NAPHL this past season. Compare that number with two years ago in 2013 when only five players were taken.
The NAPHL, which will be celebrating its seventh season in 2015-16, is composed of Midget Major (18U) and Midget Minor (16U) teams from across North America that compete at the USA Hockey Tier I level. The success of teams on the National stage, as well as, the success of NAPHL players at the next levels of hockey, is further proof that the NAPHL is redefining exposure and has elevated itself to one of the premier training grounds for development and opportunity.
In addition this past season, nine NAPHL players made NCAA Division I commitments while playing in the league and 47 more players have signed NAHL tenders to date. More tenders are expected to be signed leading up to the 2015 NAHL Draft, which takes place on Tuesday, June 9th. Last season, a record number of 56 NAPHL players were tendered or drafted by NAHL clubs.
"This is further evidence that the NAPHL continues to set itself apart as the best Tier I league in the country as we provide more opportunity for our players," said NAHL and NAPHL Commissioner Mark Frankenfeld. "In just six short years, the NAPHL has established itself apart from the rest because of the number of players being recognized by leagues like the NAHL and USHL, and the unmatched exposure and scouting presence during NAPHL events each season."
Phase I of the USHL Draft took place on Monday and was 10 rounds of "Futures" age players, which are 1999 birth year players only. This single-age portion of the USHL Draft allows teams to choose players who are traditionally not ready to play in the USHL the following season, but will continue to develop at lower levels of hockey in preparation for USHL play in future seasons. While not yet USHL full-timers, a number of those players will see game action in the coming season. Phase II of the Draft took place on Tuesday and was open to players of all ages eligible to play junior hockey and are not currently protected by another USHL team. USHL teams selected players from multiple birth years as they looked to fill their protected lists with players who will compete for roster spots for the 2015-16 season.
Former Omaha AAA 16U defenseman Christian Evers, who was an All-NAPHL 16U 1st Team selection during 2012-13 season, was the #1 overall pick by the Lincoln Stars. The 6-2, 205-pound defenseman spent the last two seasons playing with the USNTDP program, putting up 12 points (2g, 10a) over 51 league games. Overall this season for Team USA, he recorded eight points (2g, 6a) in 43 games split between USHL, collegiate, and international competition. He is committed to play college hockey at the University of North Dakota.
Here is a summary of those NAPHL players, past and present, selected in the 2015 USHL Draft:
Phase I
Baron Thompson, F, Omaha AAA 16U (Round 1, Pick #12, Dubuque/tender)
Garrett Anderson, D, Omaha AAA 16U (Round 3, Pick #9, Sioux Falls)
Wyatte Wylie, D, Everett Jr. Silvertips 16U (Round 7, Pick #3, Des Moines)
Austin Nault, F, Omaha AAA 16U (Round 9, Pick #3, Des Moines
Branden Suter, D, Madison Capitols 16U (Round 10, Pick #5, Madison)
Phase II
Christian Evers, D, Omaha AAA 16U (2012-13) (Round 1, Pick #1, Lincoln)
Ethan Somoza, F, California Titans 16U (2012-13) (Round 1, Pick #8, Bloomington)
Carter Ekberg, D, Esmark Stars 18U (2012-15) (Round 3, Pick #38, Des Moines)
Jack Gates, F, Anaheim Jr. Ducks 16U (2014-15) (Round 4, Pick #62, Cedar Rapids)
Max Haselbacher, G, Omaha AAA 16U (2014-15) (Round 7, Pick #110, Omaha)
Brandon Duhaime, F, Pursuit of Excellence 18U (2012-14) (Round 7, Pick #115, Chicago)
Justin Dixson, F, Anaheim Jr. Ducks 16U (2014-15) (Round 8, Pick #129, Tri-City)
Jordan Kawaguchi, F, Pursuit of Excellence 18U (2012-13) (Round 10, Pick #153, Waterloo)
Daniel Brickley, D, Utah Regulators 18U (2012-13) (Round 10, Pick #159, Dubuque)
Phil Erickson, F, Madison Capitols 18U (2014-15) (Round 11, Pick #169, Waterloo)
Christian DiCesare, F, Omaha AAA 16U (2014-15) (Round 13, Pick #206, Omaha)
Matthew Jones, F, Madison Capitols 16U (2014-15) (Round 15, Pick #232, Madison)
Ryan Hein, F, Lansing Capitals 16U (2013-15) (Round 16, Pick #249, Waterloo)
Chad Sasaki, D, Anaheim Jr. Ducks 16U (2013-15) (Round 18, Pick #284, Sioux Falls)
Konur Peterson, F, Madison Capitols 18U (2014-15) (Round 20, Pick #312, Madison)
Tyler Thompson, F, Minnesota Revolution (2014-15) (Round 21, Pick #335, Dubuque)
Martin Aune, D, Arizona Bobcats 18U (2014-15) (Round 22, Pick #345, Waterloo)
Brendan Harris, F, California Titans 16U (2012-13) (Round 24, Pick #381, Sioux Falls)