NAPHL All-Star Dixson makes NCAA DI commitment
April 23, 2015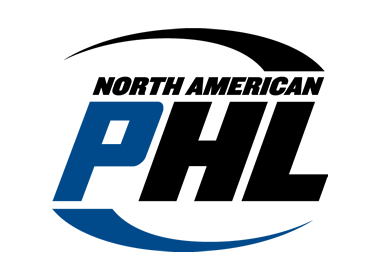 Former NAPHL forward Justin Dixson, who played in the NAPHL this past season for the Anaheim Jr. Ducks has committed to play NCAA Division I hockey for the University of Massachusetts in Hockey East.
Dixson, 16, had a tremendous season during the 2014-15 season in the NAPHL for the 16U Jr. Ducks. The native of Sunnyvale, California, led the league in scoring with 35 points in just 18 games played. That included 17 goals and 18 assists. Dixson also had four points in five playoff games as the regular season champion Jr. Ducks made it all the way to the NAPHL 16U Championship Game.
Also during the season, Dixson was selected to play in the NAPHL 16U All-Star Game, where he recorded a goal and an assist in the game. He was also named the APEX Peak Performer from the first NAPHL event in September and was selected to the All-NAPHL 1st Team.
In January, Dixson was invited to play with the USNTDP 17-Team where he played in two games.
He recently was interview my Mike McMahon from College Hockey News about his commitment to UMass:
CHN: First question is the one we ask everyone. Why UMass? What about UMass made it the place for you?
Dixson: "I picked UMass because I felt very good about the school when I toured, and I really like the coaching staff. Also, I think that Hockey East is the best conference in the nation and would be lots of fun to play in. I was impressed by the Mullins Center and believe it is one of the best facilities in all of college hockey."
How would you describe your style?
Dixson: "I describe myself as an offensively minded forward who is creative around the net and likes to play on his off wing. I had great linemates this year in Jack Gates and Jack Sitzman, and the chemistry we had made the game much simpler to play."
You played a handful of games for the NTDP this season towards the end of the year, what are your plans for next season?
Dixson: "It was an honor to play for the Development Program, I am grateful for the opportunity. As far as next year is concerned, I am uncertain of where I will play and will focus on getting stronger this spring and summer to be able to compete at the Jr. A level. Hopefully I will have a chance to make a Jr. A team and will do everything I can in the next couple of months while preparing for camps."
Do you know any other players that have taken the college route who have really helped you in this process of selecting college hockey, and then going through the recruitment process?
Dixson: "My coach, Alex Kim, played for Miami and Colorado College and helped me tremendously in the recruitment process. Another player I knew growing up was Bryon Paulazzo, who recently finished his college career at Miami. Bryon was a huge factor in why I wanted to play hockey at the collegiate level, and was a huge role model for me growing up. My teammates and good friends Jack Gates and Chad Sasaki committed to Colorado College this year, and they also helped me with the recruitment process."