San Diego Jr. Gulls accepted into NAPHL
April 10, 2015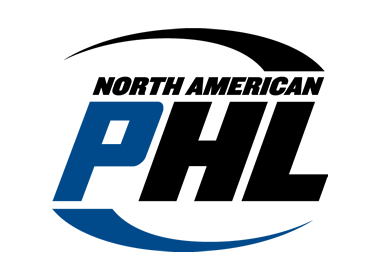 The North American Prospects Hockey League (NAPHL) has announced that the San Diego Jr. Gulls have been accepted as members of the NAPHL for the 2015-16 season. The organization will field full-time teams at both the 18U and 16U levels.
This is the second announcement of the NAPHL line-up of teams for the 2015-16 season. While the current membership stands at 18 different organizations, there are still some applications being accepted, considered and reviewed for the upcoming 2015-16 season. A final number of teams, a list of accepted members and the 2015-16 NAPHL event schedule will be posted in the near future.
"The addition of the San Diego Jr. Gulls gives the league another established program in the state of California with a proven track record of success and advancement," stated NAHL and NAPHL Commissioner Mark Frankenfeld. "They will further enhance and improve the depth of the NAPHL and are backed by strong leadership and an impressive list of alumni."
The San Diego Jr. Gulls have been in existence for over 40 years and are the largest, most successful hockey club in San Diego, California with players ages 8-18 and are the only AAA and Tier I program in San Diego. Their professional, non-parent coaching staff is one of the most respected in California with diverse backgrounds to help develop and teach players. Their mission is to create a culture that enables athletes to reach their potential to be the best person of character and hockey player that they can possibly be.
"With the San Diego Jr. Gulls being the lone Tier I and AAA program for all of San Diego we fill a deep responsibility to have a culture that enables our athletes to reach their potential to be the very best hockey player and person of character that they can be. That is why we are very excited to be joining the prestigious and exclusive North American Prospects Hockey League," said Tevia Arlidge, Director of Hockey for the San Diego Jr. Gulls." Because NAPHL is operated by the NAHL directly, it allows the League to have vertical exposure model that genuinely makes this a League of opportunity for any player that needs the proper development and exposure platform. This now gives our passionate and fast growing hockey community a clear path to junior and college hockey from ages 8-18 in San Diego."
The Jr. Gulls play in the only multi-ice sheet facility in San Diego, the Ice-Plex Escondido, which is San Diego's largest ice-skating facility and offers two Olympic-sized ice rinks. Jr. Gulls teams have one of if not the most amount of practice hours a week in California while season costs are one of the lowest in California.
The San Diego Jr. Gulls impressive list of alumni includes those that have played in the NHL and other professional leagues and also includes those in the NCAA, USHL, NAHL, USNTDP and USA National Teams.