Aberdeen forward Haak makes NCAA DI commitment
April 1, 2015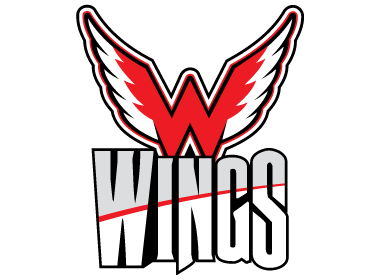 The Aberdeen Wings, proud members of the North American Hockey League (NAHL), are pleased to announce that Wings forward Kyle Haak has made an NCAA Division I commitment to the Air Force Academy. Haak becomes the 29th Wings player to make a D-I commitment in just the franchise's five-year history.
Haak is a true ladder of developement success story as has been a product of the North American Hockey League family of leagues for the past seven years.
He was a member of the Lansing Capitals of the NAPHL, the North American Prospects Hockey League which is governed by the NAHL. From 2009-12 he was a member of the Lansing Capitals 18U and 16U teams where he compiled 31 goals and 35 assists in 65 games.
Haak joined the Traverse City North Stars as an affiliate player, now a defunct team in the NAHL. He played just 5 games for them in the 2011-2012 season. Haak then came to the Aberdeen Wings in the 2012-2013 season. In his NAHL career that spans 4 seasons, to date, he has 39 goals, 85 assists, and 124 points in 180 games.
"We congratulate Kyle on his commitment to Air Force," said Wings head coach Francis Anzalone. "Kyle's story is one both the NAHL and the Aberdeen Wings should be proud of. He came up through the NAPHL and has been a dedicated 3 year player for the Wings.
Haak was a member of the NAHL Central team this season for the 2015 Top Prospects Tournament. He will now join former Aberdeen Wings forward Erik Baskin at the Air Force Academy, who had a great freshman season scoring 10 goals and 9 assists. The addition of Haak next season will look to help Air Force through the AHA conference tournament enroute to a Frozen Four appearance.
"Kyle is a mature, high character, hard working individual whose leadership has helped grow our culture here in Aberdeen," added Anzalone. "He will do great things at Air Force and beyond."