Wichita Falls forward Farmer makes NCAA DI commitment
March 31, 2015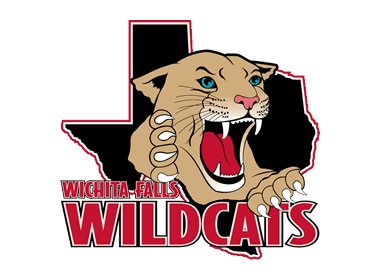 By Ben Horner, Wichita Falls Wildcats
Veteran Wichita Falls and NAHL forward Nick Farmer will continue his hockey career at the NCAA Division-I level next season after committing to the Niagara University Purple Eagles of the Atlantic Hockey Association, it was announced Tuesday.
"I'm thrilled to announce my commitment to Niagara," Farmer said. "I want to thank the entire Wildcats organization, all of my past and current teammates who helped make this possible, and [my billets] Jack and Tracey Koby for all of their support. I also need to thank my parents and friends back home; you start playing hockey at four years old, then you are 20 before you know it, and I could not have accomplished this goal without them being so supportive the whole way.
"Nick's speed, compete level, strong hockey sense and natural scoring touch will allow him to be an impact player at the Division-I level," Wildcats Head Coach John LaFontaine said. "He has been a strong, quiet leader for our team this year, and has taken an active role in helping many of the younger players adjust to this level of play. We are very proud of Nick, and look forward to watching him continue his career."
Farmer's commitment comes after he had attracted increased attention from collegiate scouts throughout the season, but the Washington-born skater, who also spent time in the North American Prospects Hockey League (NAPHL) during the inaugural 2009-10 season, credited his recent trip to the North American Hockey League's Top Prospects Tournament as a key catalyst for his commitment.
"[Attending the Top Prospects Tournament] definitely played a large role in my recruiting," the forward said. "Looking into the stands during that first game [against the United States National Team Development Program – U18 squad] and seeing the stands filled with scouts, it was a really cool experience and great exposure, and Top Prospects was where Niagara saw me and first talked to me.
In his third season in Wichita Falls, Farmer has set new career-highs in goals (23), assists (30) and points (53). However, according to Wildcats Team President and General Manager Paul Baxter, who coached Farmer during his first two season with the Wildcats, the growth in Farmer's offensive production pales in comparison to his growth as a person.
"Watching Nick mature during his time here has been immensely rewarding," Baxter said. "He is one of the most compassionate, caring individuals I have had the opportunity to work with during my time in hockey. I know I speak for the entire organization when I say, I cannot wait to watch this young man continue to grow as a hockey player, but more importantly, as a person."
With his collegiate plans now set, some might anticipate a slip in concentration as the team prepares for the 2015 Robertson Cup playoffs, but according to Farmer, Wildcats fans have nothing to worry about.
"This commitment has been a long time coming, but that is in the future," said Farmer. "Right now, it's time to focus on what really counts, and that is the playoffs and winning a league championship."
When he next takes the ice, Farmer will become the 11th player with a Division I commitment to skate for the Wildcats this season, marking the highest total of any team in the NAHL. He is also the 70th player in franchise history to make a Division I commitment, and is the first skater in team history to commit to Niagara University.