Esmark Stars announce 2015-16 tryouts
March 16, 2015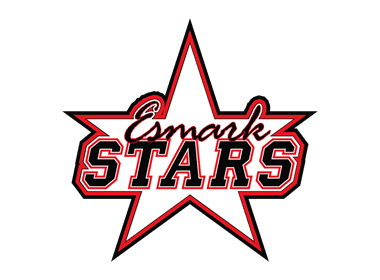 The Esmark Stars AAA Tier I program of the NAPHL have released dates for tryouts for the upcoming 2015-16 season.
The Stars will hold tryouts at the U18, U16, U15, U14, U13 and U12 levels, beginning on Tuesday, March 31, 2015. All tryouts will be conducted at the Pittsburgh Ice Arena, in New Kensington, PA.
The Midget Major and Midget Minor teams will again participate in the North American Prospects Hockey League (NAPHL) and the Bantam (U14) team will participate in the NAHL's Bantam Tournament Series (BTS), designed to showcase today's stars for tomorrow's opportunity's.
In addition, all Esmark teams will continue to participate in many of the nation's top tournaments and showcases ... all with "an eye" towards showcasing tomorrow's "Stars."
Entering their 31st year of operation, the Esmark Stars, under the direction of Dave Kosick, continue to provide the elite AAA hockey player the opportunity to compete on a national stage against the top Tier I teams in both the United States and Canada.
Kosick helped pioneer AAA hockey in the western Pennsylvania region, from the original Pittsburgh Stars, to the Steel City Stars, to the Pittsburgh Viper Stars, to the current Esmark Stars … a nationally recognized program that is a member of the North American Prospects Hockey League (NAPHL).
The NAPHL has quickly become one of the nation's top providers of elite hockey players to both the junior and collegiate ranks and the Stars have been proud to add to that legacy again this past season as two former Stars, Jake Hetz (Fairbanks Ice Dogs) and Trevor Recktenwald (Johnstown Tomahawks), both made commitments to attend and play for Ferris State University (NCAA Div. I).
Recktenwald and Hetz join several former Stars, including Matt White (University of Vermont and Indy Fuel of the ECHL) and Miles Liberati (drafted by the Vancouver Canucks in the 2013 NHL draft), who recently have successfully transitioned from the Stars AAA hockey program to the world of Junior A, Collegiate and Professional hockey.
Could you be next?