NAHL announces partnership with OneHockey
March 13, 2015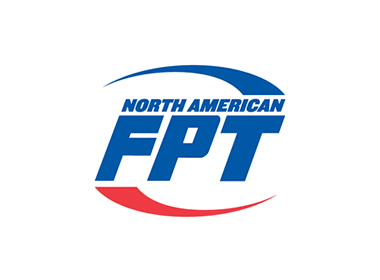 The North American Hockey League (NAHL) is excited to announce a partnership with OneHockey Tournaments and Events to further expand the league's Future Prospects Tournament Series.
The partnership will enhance the Future Prospects Tournament series, which was launched by the NAHL in 2013, and is designed to provide the NAHL experience by providing education, information and exposure during its spring events held in Middletown, NJ (April 24-26) and Anaheim, CA (May 8-10).
The 2015-16 series of NAHL Future Prospects Tournament events will now be in cooperation with OneHockey Tournaments & Events. This exciting partnership will elevate a younger player's junior career education, heighten player's exposure to top scouts, including the NAHL Event Scouting Team for bantam-aged players and provide a very unique tournament experience that OneHockey provides.
The partnership between these recognizable names presents a new vehicle to introduce the family of NAHL leagues, inclusive of the North American Prospects Hockey League (NAPHL) and the North American 3 Hockey League (NA3HL), to prospective players and parents.
OneHockey and NAHL Future Prospects Tournaments will hold three events during the 2015-16 season, the first of which will be the Blaine Bash, which will be held at the Schwan Super Rink in Blaine, Minnesota, from September 18-20, a week prior to the 13th annual NAHL Showcase. A national search is in process to finalize the two remaining events.
"It is so important that players and parents are educated about the opportunities that exist for them leading up to playing in a league like the NAHL," said NAHL Commissioner Mark Frankenfeld. "There are important choices that need to be made leading up to those opportunities, which are so important both academically and athletically. Helping them get on the right track with accurate information and a world-class experience early in the process will only lead to a better hockey experience and a more well-rounded hockey player."
"OneHockey has tremendous respect for the NAHL and we all know that it is every player's goal to play in the league. Our partnership with the NAHL will introduce and showcase players, as young as 10 years old, while assisting them in fulfilling their hockey dreams and help qualify them for NCAA scholarships. OneHockey is certain that these tournaments will be in high demand by teams, so it is important to register early for these events," said Sebastien Fortier, President/CEO of OneHockey.
The NAHL and OneHockey Future Prospects Tournament series is designed to provide exposure and education for hockey players that strive to play junior hockey in a premier league like the NAHL. Entering its 40th anniversary season in 2015-16, the NAHL is one of the top junior leagues under the USA Hockey umbrella. Over 220+ players make NCAA commitments annually which proves that the NAHL is one of the best at developing its players and ultimately providing an opportunity to move onto the next level. This is due in large part to the unique and established league-wide events schedule and ladder of development model, which continues to draw attention and praise from the entire hockey community, most notably college and professional scouts.
OneHockey has been hosting events since 2003 across the United States and Canada and has grown from four tournaments annually to 15. Opportunities are given to both full teams and individual players to participate in the most competitive, well organized and exciting tournaments in North America.