Stage set for NAPHL Championship Monday
February 15, 2015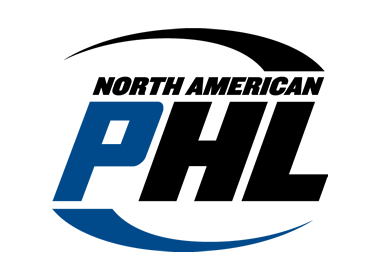 After a grueling day of competition on Sunday, the stage is set for Championship Monday of the 2015 NAPHL Championship. This morning began with the final round-robin games of the Gold Division as the field was narrowed down to four teams in both the 18U and 16U Divisions, setting up the Semi-Finals on Sunday night. When all was said and done, the New Jersey Jr. Titans and Omaha AAA Hockey Club will battle for the 18U crown at 11:30am and the Anaheim Jr. Ducks and Omaha AAA Hockey Club will battle for the 16U crown at 9am. New Jersey and Anaheim are both seeking their first NAPHL Championship, while Omaha is the defending Champion in the 18U Division and the Omaha 16U team won the 2013 NAPHL Championship.
In the Silver Division, Arizona and Pursuit of Excellence will tangle for the Consolation Championship in the 18U Division and in the 16U Division, the San Jose Jr. Sharks will face the Madison Capitols.
Watch all the Championship action live on
FASTHockey
18U Gold Division
In the morning session, Madison beat Esmark 5-3 to claim one Semi-Final spot from Pool A and New Jersey fell in a shootout to HC Dallas, but the shootout loss point was enough to win the pool, also sending New Jersey to the Semi-Finals. In Pool B, Omaha beat Anaheim 4-1 to win the pool and Lansing made it into the Semi-Finals with a 3-1 win over the California Titans.
In the afternoon Semi-Finals, Omaha and New Jersey flexed their muscles as both cruised to wins. New Jersey beat Lansing 9-1 behind a hat-trick from Anthony Cusanelli and two goals apiece from Richie MaCartney and Trevor Madden. Omaha beat Madison 5-0 thanks to a hat-trick from Matt Christian and 37 saves from Darion Hanson.
16U Gold Division
In the morning session, Anaheim won Pool A with a 3-2 win over Esmark and Lansing captured the #2 spot in the pool with a 6-0 shutout of St. Louis. In Pool B, Omaha came from behind to beat Arizona 4-3 in a 13-round, 26-man epic shootout. The win gave Omaha the #1 seed in Pool B. The #2 seed went to Pursuit of Excellence who handed New Jersey a 6-2 loss.
In the Semi-Finals, Anaheim got a great game from Jake Gates and 31 saves from Timothy Huxen in a 6-1 win over Pursuit of Excellence. In a rematch of last year's Championship Game, Lansing was no match for Omaha, as the Orangeside got two goals from Ethen Frank and three points apiece from Austin Long and Casey Gilling in a 6-1 win.
18U Silver Division
Both Semi-Finals were close as Pursuit of Excellence edged St. Louis, 4-3 behind two goals from Dallas Comeau and Arizona edged Pikes Peak in a shootout 4-3 behind a goal and an assist from Reise Kieffer
16U Silver Division
The day started with it looking like there would be a major tie-break to be had, but San Jose and Madison both took care of business to finish 3-1 in pool play to earn their spot in the Consolation Championship. Madison shutout HC Dallas 3-0 behind 26 saves from Sam Dunn, while San Jose edged California 3-2 behind a late power play goal from Kyle Moore.