NAPHL names Championship Trophy in memory of Dean Dixon
February 12, 2015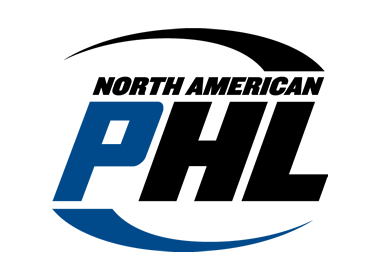 The North American Prospects Hockey League (NAPHL) is proud and honored to announce that the Championship Trophy awarded to the annual winner of the NAPHL Playoffs will now and forever be known as The Dixon Cup. Beginning with the 2015 NAPHL Playoffs taking place this weekend in Troy, Michigan, the winner of the 18U and 16U playoffs will be crowned as champions and be awarded either the 18U or 16U Dixon Cup.
The Dixon Cup is named after Dean Dixon, longtime coach of the NAPHL's Lansing Capitals, one of the charter members of the NAPHL. In the Summer of 2013, Dixon was diagnosed with brain cancer. Even though the tumor was thought to be inoperable, it was successfully removed and Dean continued his fight through radiation and chemotherapy. On March 17, 2014, Dixon ultimately lost his battle with the disease, but his influence and legacy on the Capitals program and the NAPHL is something that will never be forgotten.
"Dean was a tremendous person, a champion for his players and a founding father of the NAPHL and because of the impact he had on all of us, we felt honoring his memory in this fashion was a way to remind people of his influence on the NAPHL," said NAHL and NAPHL Commissioner Mark Frankenfeld.
Dixon, a former captain for the Lake Superior State University NCAA Division I hockey team, was a vital member of the Lansing Capitals Midget program since their beginning in 2007. Dixon was an integral part of the founding and creation of the NAPHL in 2009. Dixon coached dozens of players that have gone on to be successful in the NAHL and NCAA ranks.
"My husband just loved passing on the love of hockey and making sure it was about the kids-not the politics or the money," said Theresa Dixon, wife of Dean Dixon. "Dean would tell his players 'if you're not having fun, you'll never make it! So keep your head up, work hard, be a good person on and off the ice, love everything that your parents do for you, and follow your dream."
"Whether as a player or a coach Dean Dixon brought excitement with integrity to the game of hockey," said longtime Lansing Capitals General Manager Raj Weiner. "Both the Lansing Capitals and the then newly forming NAPHL were blessed to have his leadership, mentoring, and vision. He touched many lives and we are proud to see his legacy honored with the Dixon Cup."
The sixth and final NAPHL event of the 2014-15 season is the NAPHL Championship Series which will take place from February 13-16, 2015 at the Troy Sports Center in Troy, Michigan. The event will feature all 32 NAPHL teams. The defending Champions entering the event are the Omaha AAA Hockey Club in the 18U Division and the Lansing Capitals in the 16U Division.