Event Scouting System unique to NAPHL, NA3HL players
December 18, 2014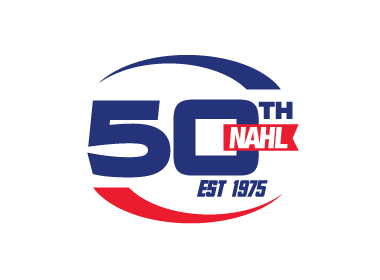 The NAHL Event Scouting System was in full operation at the recent NAPHL and NA3HL Showcase in Blaine, Minnesota from December 5-9.
With 80 teams competing during the event, NAHL Director of Player Personnel Craig Barnett put together a team of eight independent scouts, who evaluated more than 75 different games, coming away with over 150 player evaluation reports.
The network of scouts that did the evaluations of the players in Blaine included former NHL, NCAA and Junior hockey coaches and scouts.
All this comes on the heels of a continued number of record player movement and advancement from players from the NAPHL and NA3HL to NAHL teams. This initiative, now in its second full season, has received tremendous feedback from scouts recruiting players from these leagues. Currently, 24 NAPHL players have been tendered by NAHL teams and eight others have received NCAA Division I college commitments. The NA3HL has seen over 20 players being called up to NAHL clubs this season alone.
"Not only due we continue to see NAHL, USHL, NCAA and ACHA scouts increase at our events, but our performance with the Event Scouting System is at an optimal level," said NAHL Commissioner Mark Frankenfeld. "The Event Scouting System is designed to streamline important player information to junior and college scouts, which will continue to create opportunities for these players to advance to the next stages of their careers, be it collegiate or junior."
No other league of comparison to the NAPHL or the NA3HL goes to these lengths to evaluate its players on such an extensive basis in the hopes of moving them onto the next level. Combine that with dozens of experienced eyes watching and evaluating these players during every league-wide event game this season, and is further proof that the NAHL and it's ladder of development system is certainly one-of-a-kind.
Although the list is not made public, it is very extensive. At the beginning of the process each NAPHL and NA3HL coach identifies five players/prospects that are put on the list and scouted. The Event Scouting System's main focus was on prospects playing in the NAPHL and NA3HL leagues as they continued to build a large database of scouting reports for these players
Barnett will continue to collect and organize these evaluations and use them to finalize a Mid-Season Scouting report to be dispersed in January to all NAHL teams as well as NCAA I and III programs and NHL scouts. The goal of this initiative is to help promote top prospects in both 16U and 18U divisions of the NAPHL, as well as, NA3HL players to the next level of hockey.
The Blaine showcase included all 31 teams from the Junior Tier III North American 3 Hockey League, all 32 teams from the Tier I North American Prospects Hockey League (NAPHL), 12 additional teams competing in the Bantam Tournament Series (BTS) and four teams competing in the girls 16U level in the debut of the Girls Tournament Series (GTS). The showcase also included a 32nd team competing in the NA3HL portion of the event from the newly formed North American 3 Eastern Hockey League (NA3EHL).