Fairbanks forward Madry makes NCAA DI commitment
November 26, 2014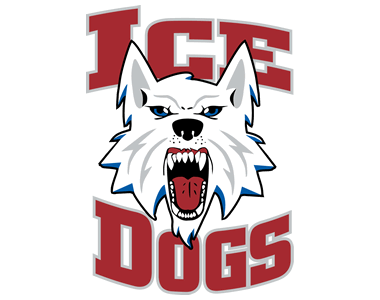 By Danny Martin, Fairbanks News Miner
NAHL and Fairbanks Ice Dogs forward Chandler Madry committed Tuesday morning to a winning college hockey program while being part of a successful junior program.
Madry is part of a growing trend of players who developed first in the NAPHL. In Madry's case, he is a product of the California Titans organizations, who are founding members of the NAPHL. Madry played during the 2011-12 season with the Titans in the NAPHL. During that season with the 18U team he had 19 points in 21 games played. In the playoffs, he played very well with nine points in five games played.
He also played in the 2012 NAPHL Top Prospects Tournament, where he really shined with seven points in four games. The following season (2012-13) was his first in the NAHL.
The center for the Ice Dogs, one of the top teams so far this season in the North American Hockey League, verbally committed to Minnesota State University, which is ranked seventh in the latest U.S. College Hockey Online (USCHO.com) poll of top 20 NCAA Division I teams.
The Minnesota State Mavericks, of Mankato, Minnesota, are also tied for second place — 7-1-0 conference and 9-3-0 overall — in the Western Collegiate Hockey Association, which includes the Alaska Nanooks of the University of Alaska Fairbanks.
The Ice Dogs captured last season's Robertson Cup championship in the North American Hockey League and at 17-7-2 this season, they hold first place in the Midwest Division.
"Winning is what you're always striving for in hockey,'' Madry said by cellphone Tuesday night. "I've got an opportunity to go to a winning program. I want to keep that going there (Minnesota State) and hopefully, produce for them."
The 6-foot, 195-pound native of Denver has been productive in 2014-15. He leads the NAHL in scoring with 12 goals and 27 assists for 39 points while playing in every game this season for the Ice Dogs.
"I think it's been great and we've kind of found our groove,'' Madry said of success this season for himself and the Ice Dogs.
His points this season are two more than his entire total for his first two seasons with the Ice Dogs.
Madry was hampered by injuries last season, when he provided 8-17-25 totals in 48 contests. He had 13 points from three goals and 10 assists in 38 games in 2012-13, his first season with the Ice Dogs.
"It's never been a question of his energy level, or the compete level he brings to each game,'' Ice Dogs head coach Trevor Stewart said by cellphone Tuesday morning.
"I think things have fallen into place for him and he's put himself in a position to succeed this season based on his work, strength and skating,'' Stewart added.
Mavericks assistant coach Darren Blue, while visiting Madry last weekend at the Big Dipper Ice Arena, saw the Ice Dogs center contribute two goals and three assists in a divisional sweep of the Minnesota Magicians (7-2 Friday and 4-2 Saturday).
Stewart said Blue was impressed with Madry's compete level and work on the power play last weekend.
"He also has an ability to fight off checks and buy himself extra time to allow plays to develop,'' Stewart said.