USA Hockey: NAHL success for Madry, Somoza worth the wait
November 21, 2014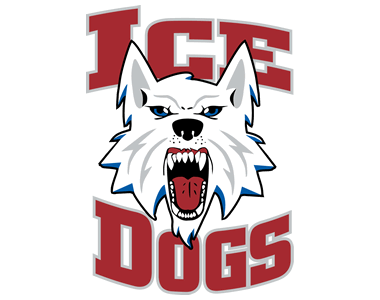 By Tom Robinson, special to usahockey.com
Chandler Madry and Ethan Somoza both displayed a knack for scoring as midgets in the California Titans program of the NAPHL.
Fairbanks IceDogs coach Trevor Stewart remained confident that scoring would translate to the junior level — the players simply needed time to re-emerge in the NAHL.
In Madry's third season with the IceDogs and Somoza's second, the former NAPHL'ers and California Titans are 1-2 in the North American Hockey League in scoring and have the defending Robertson Cup champions back on top of the Midwest Division.
"We're of the philosophy that if they score at the midget level, it might not be right away, but they'll be able to score at the junior level," Stewart said. "They've been doing a good job so far this year."
After adjusting to the higher level of play, and waiting while they earned increased ice time, Madry and Somoza's production is soaring.
Madry had just 40 points in 99 career NAHL regular-season and playoff games entering the season. The 19-year-old, whose family lives in Denver now after he grew up in California, leads the league in assists with 24 and points with 34 through 24 games.
Somoza had only 23 points in 58 games with the IceDogs last year. The 18-year-old from Simi Valley, Calif., is second in the NAHL in goals with 13 and points with 30 while leading the league in plus-minus at plus-17.
"We always considered ourselves a pretty deep team, and they found themselves near the bottom of our depth," Stewart said. "Older guys were maybe playing different situations that were more likely to produce points and opportunities.
"They learned and they worked hard over the summer, and they put themselves in position where they are eating up those minutes and they're producing."
Somoza said he was confident that his numbers were going to go up in his second season in the league, but he was not quite expecting how far they climbed. Madry also had expectations when he returned to Fairbanks.
"I hoped it would come that way, being my third year," Madry said. "I hoped I would contribute a little bit more and add to the offense.
"I felt pretty confident coming in and then once things started rolling, my confidence went up and I just kept putting up points and helping the team out."
Stewart said Madry uses the strength in his 6-foot, 190-pound frame well.
"He fights off checks and protects the puck well," Stewart said. "He allows himself an extra second or two to have the puck on his stick where he can see the ice a little bit more than some other guys would."
Madry distributes the puck well on the power play, where he had five of his assists while producing six goals and 13 assists in a recent 10-game winning streak. He finds himself in the middle of the action, playing the same game he played as a youngster.
"I pretty much have played the same game since I was playing in midgets in the NAPHL," Madry said. "The last two years, the points haven't been there.
"It's a learning experience in juniors, and every year you get to play you get to know how to prepare and how to work and how hard it is to be consistent every single night. It's tough. The mental aspect of the game is always tough, too."
Somoza, meanwhile, is the bigger threat to score goals.
"He may be a little quicker below the goal line, and he likes to put more pucks on net than Madry does," Stewart said. "He's around the dangerous area of the goal a little bit more.
"He's really good at receiving pucks on the goal line."
Although Madry and Somoza came through the same youth program in the NAPHL, the first time they were teammates was when Somoza arrived in Fairbanks last season. They still do not actually play together, working on different lines and separate power-play units while helping to give opponents a lot to defend on a team that has produced 97 goals, at least 14 more than every other NAHL team.