Omaha event nears conclusion
November 16, 2014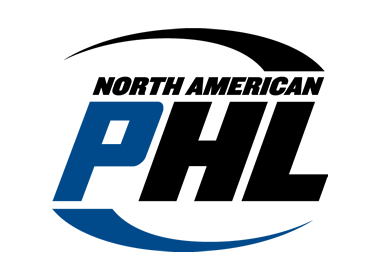 All NAPHL 18U teams have played at least three games to date at the third event of the season at the Moylan Iceplex in Omaha. The final day of competition is on Sunday and each team will play one final game. Each team at least has one win and one loss to date, displaying a nice amount of parity this year in the division.
Here is a look at how each team has done so far at the event:
Anaheim Jr. Ducks: Anaheim will play New Jersey on Sunday and has gone 2-1 in Omaha. They picked up a 6-2 win over HC Dallas and a 3-0 win over West Michigan. In one of the better games of the event, they fell to Omaha 2-1 on Saturday. Evan Camba has three goals so far at the event and goalie Rob Ivy picked up the shutout.
Arizona Bobcats: Arizona is 1-2 at the event thus far, with losses to Pursuit of Excellence and Madison and a win over Minnesota. In the 6-4 loss to POE, Austin Palumbo scored twice and he also added another goal in the 6-0 win over Minnesota. Forward Reise Kieffer has five assists in the three games thus far.
California Titans: The Titans, who went undefeated in Romeoville, have found it much tougher sledding in Omaha, as they are 1-1-1 thus far. The Titans lost to St. Louis, 3-1 and lost to New Jersey 3-2 in a shootout. Their win came against Minnesota by a 5-2 score. Eric Weber has two goals so far in the event.
Esmark Stars: The Stars are in a tie for 3rd place thanks to three wins in the first three games of the Omaha event. The Stars have scored five goals in each of the wins, which have come against New Jersey (5-2), HC Dallas (5-1) and St. Louis (5-4, SO). Ethan Homitz has five points in the three wins, as does Adam Alavi.
HC Dallas: HC Dallas is 1-2 to date and is right on the edge of the Top 8. They lost to Anaheim 6-2, lost to Esmark 5-1 and beat Philadelphia, 6-2. Forward Jake Hagstrom had five points so far during the event and defenseman Zach Black has four points to date in the three games.
Lansing Capitals: Lansing has moved into the top tier of the standings with a 2-1 record through the first three games. After an opening 4-2 loss to 1st place Madison, Lansing picked up wins against San Jose (3-2) and Pikes Peak (5-2). Forward Kiernan Durgan had four points in the three games to date in Omaha.
Madison Capitols: Madison has maintained their spot atop the division with a perfect 3-0 record in Omaha, although they have been tested. They have wins over Lansing (4-2), Arizona (8-1) and San Jose (3-2). NAHL call up Phil Erickson has 2 goals and 2 assists in the three wins and Jordan Fader also has four points in the event.
Minnesota Revolution: The Revolution have struggled so far in Omaha, going 0-3 and have been outscored 15-5. Minnesota has lost 4-3 to Philadelphia, 5-2 to California and 6-0 to Arizona. Carter Jones has two points in the losses.
New Jersey Jr. Titans: New Jersey has gone a respectable 2-1 so far in Omaha. After dropping their first game to Esmark 5-2, New Jersey picked up wins against Pursuit of Excellence (7-1) and California (3-2, SO). Mike Gelatt has four points in the three games and Charlie Singerhouse has five points in the three games.
Omaha AAA: Because they played on Thursday night, Omaha has completed the event in their home building, going 3-1. Omaha gave up just five goals in the four games. Goalie Darian Hanson played in all three wins, stopping 64 of 66 combined shots. Defenseman Zach Kramer had an immediate impact with three points in his first games of the year.
Philadelphia Little Flyers: Although they have gone just 1-2 to date in Omaha, the Little Flyers are happy because they picked up their first league win while at the event. Philadelphia beat Minnesota 4-3. Forward Michael Butler scored twice in the win and picked up another goal in an 8-1 loss to Omaha. The team's other loss came to HC Dallas by a 6-2 score.
Pikes Peak Miners: The Miners have had a pretty good event to date, going 2-1 in the first three games. The Miners picked up wins in their first two games against Omaha (3-2) and St. Louis (3-2, SO). Their loss came on Saturday evening to Lansing by a 5-2 score. Defenseman Luke Boose has picked up points in all three games including three goals.
Pursuit of Excellence: Because POE played on Thursday night, their event in Omaha has come to a close with a 2-2 record. POE picked up wins over Arizona (6-4) and West Michigan (3-2) and losses to Omaha (3-0) and New Jersey (7-1). Forward Braeden Harke had four points in the four games as did forward Dallas Comeau.
San Jose Jr. Sharks: The Jr. Sharks are making a bid for the Top 8 in the division, but have played a very hard schedule in Omaha. San Jose is 0-2-1 to date, but all three losses are by just a goal including a 5-4 shootout loss to West Michigan, a 3-2 loss to Lansing and a 3-2 loss to Madison. Ryan Meure has four goals in the three losses.
St. Louis Selects: The Selects have been very competitive in Omaha, posting a 1-0-2 record. They picked up a big 3-1win over California and had two shootout losses against Pikes Peak and Esmark. Forward Shane Quinn has performed well with four points and defenseman Joey Rosa also has contributed with four points as well in the three games.
West Michigan Hounds: The Hounds are 1-2 in Omaha thus far. They picked up a 5-4 shootout win over San Jose in which Kyle Prendel had three points. They lost to Anaheim (3-0) and Pursuit of Excellence (3-2). Goalie Chance Kremer had faced 72 shots in two games and made 65 saves.