Eight former NAPHL players land of NHL CSS watch list
September 24, 2014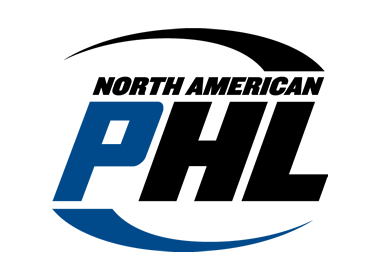 On the heels of the opening of the sixth season of NAPHL hockey at another record-breaking NAHL Showcase, the North American Prospects Hockey League (NAPHL) is pleased to announce that eight former players were recognized on the National Hockey League's (NHL) 'Prospects to Watch' list for 2015 draft-eligible players Wednesday with the release of NHL Central Scouting's preliminary list of players to watch in North America and Europe.
The lists, comprised of "A," "B" and "C" players for the upcoming season in each of the major junior hockey leagues, are sent to NHL team scouts for the purpose of tracking the top draft-eligible players entering the 2014-15 season. All "A" skaters have been identified as potential first-round picks, while "B" players are considered second- or third-round candidates. The players on the "C" list are thought to be fourth-, fifth- or sixth-round possibilities. Central Scouting's preliminary rankings will be revealed in November. That list includes the top 25 prospects for each of the various leagues throughout North America and Europe.
Former NAPHL players on the list
Ethan Bear, D, Pursuit of Excellence 14U (2011-12)
Christian Evers, D, Omaha AAA 16U (2012-13)
Joe Gatenby, D, Pursuit of Excellence 14U (2011-12)
Logan Halladay, G, Carolina Jr. Hurricanes 16U (2011-12)
Bryce Hatten, D, West Michigan Hounds 14U (2011-12)
Nick Heid, D, Omaha AAA 16U (2013-14)
Chase Pearson, F, Atlanta Fire 16U (2012-13)
Chaz Reddekopp, F, Pursuit of Excellence 14U/18U (2011-12, 2012-13)
Five of the eight players are defensemen. The player that is the least removed from the league is former Omaha 16U defenseman Nick Heid, who was an All-NAPHL 1st Team selection last season. This season, Heid will play for the Portland Winterhawks in the WHL.
NHL Central Scouting will release its midseason rankings of 2015 draft-eligibles in January, followed by its final rankings in April. The Florida Panthers will host the 2015 NHL Draft at the BB&T Center in Sunrise, Florida. Next year's Draft will be held over two days, Friday, June 26 and Saturday, June 27, 2015. NHL club executives, scouts and coaches will be present on the NHL Draft floor while more than 15,000 fans and 500 print, television and radio media are expected to attend.
A total of four former NAPHL players were selected in this past summer's 2014 NHL Entry Draft.