NAPHL alum Benson ready to begin first season in WHL
September 23, 2014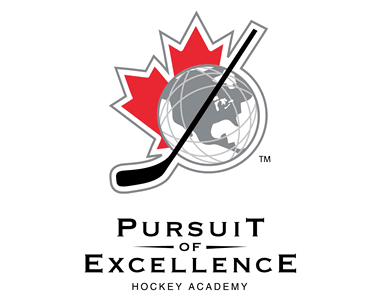 By Rhys Jessop
Very few things in Tyler Benson's young career can be described as "disappointing." The 16-year old offensive dynamo scored 95 points in 49 games last season with Kelowna's Pursuit of Excellence U18 team, members of the NAPHL and holds the Alberta Major Bantam Hockey League single season scoring record. But after going pointless in his first seven WHL games before suffering a season-ending leg injury, the Giants' rookie could only describe his season in one way.
"It was disappointing. I was excited to be able to play a few games, maybe get a couple of playoff games in, but I guess that's hockey," Benson said of last year. "There's always going to be a few injuries."
Benson didn't miss nearly as much time as teammate Jakob Stukel, who missed the entire 2013-2014 season with a knee injury, but Benson still undertook a lengthy rehab process over the offseason. As Benson described, "right when it happened, I just had to rest it. I had to wear a brace and stay off of it for a couple of weeks. I was walking around in crutches. After a couple of weeks, I started doing physio. I started strengthening it up. It took a couple of months, but after that I was back on the ice and working out."
His whole summer wasn't spent getting healthy, though. Benson arrived at camp this year having grown an inch and gained 16 pounds, and he looks noticeably bigger on the ice. GM Scott Bonner also noted that Benson was one of the top performers at fitness testing on Friday as the young forward spent significant time trying to prepare himself physically for the jump to the WHL.
"In the gym I was just getting stronger," he explained, " and doing power-skating to get faster on the ice, to get quicker. Also, getting stronger for a harder shot."
Benson has also tried to grow off the ice as well as on it. When asked about how his last year with the Pursuit of Excellence program went, Benson made sure to note that it helped him as a person as much as it helped him as a player.
"It taught me a lot," he began. "Just being away from home and having to take care of myself a little bit more, not seeing my family."
After POE's season ended, Benson was called up to the Giants, where he played seven games and finished with no points. Still, while disappointed, Benson believes that last year helped him adjust to the WHL, saying that "it was a good experience coming up. I feel like I had chances when I got called up, but just no points. But I feel like I was playing good hockey."
When asked about what the biggest difference was between playing in Kelowna and playing in the WHL was, he pointed out that, "the guys are a lot bigger, stronger, and faster. Your decision making has to be quicker and guys are smarter on the ice."
This season will be Benson's real rookie campaign, as he was an under-age player in 2013-2014. Still, both the Giants and their fans have high hopes for the 2013 1st overall bantam draft pick as Mathew Barzal, the 2012 1st overall bantam draft pick, finished 4th on his team in scoring with an excellent 54 points in 59 games. Benson though prefers to keep his focus on the short term.
"I haven't really thought about it too much," he said of the expectations on him. "Just play well and get to know the new coach and get all the systems down, and be able to produce offensively.
"I'm just excited to get the season started."
And, with Tyler Benson here for real this time, the Vancouver Giants are excited as well.