Previewing the NAPHL: St. Louis Selects
September 16, 2014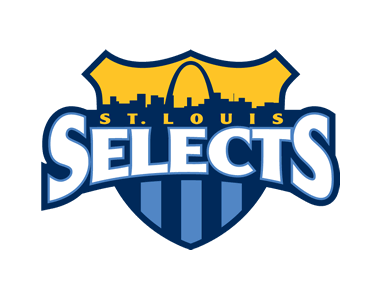 Over the course of the next two weeks, the North American Prospects Hockey League (NAPHL) is proud to feature a new series that will preview each of the 32 teams in the NAPHL for the 2014-15 season. Each day, leading all the way up to the first event of the season at the NAHL Showcase in Blaine, MN, the league will feature a different organization and take a look at both their 18U and 16U teams. There will be a review of last season and a look ahead to this season, which will include an interview with each of the team's head coaches.
St. Louis Selects 16U
The St. Louis Selects 16U will have a new head coach on the bench this season. That coach will be Missouri native J.P. Beilsten. J.P. is familiar with youth hockey in the St. Louis area as he was previously a head coach for the St. Louis Jr. Blues in the NA3HL. He spent last season serving as an assistant coach for the Saint Charles Chill of the Central Hockey League.
Beilsten looks to lead the Selects back to the gold division playoffs for the second straight season. Beilsten had this to say about the Selects organization, "The Selects do a great job of putting kids in the best possible position to be successful. We work hard to make sure that our players develop on the ice and in the classroom as well. Academics is a huge part of our program and we take great pride in getting our players ready to become college athletes."
The Selects will be an older team this year as their entire roster is made up of 1998 birth year players. They have three returning players from last year's 16U team. They are forward Ricky Smith, defenseman Zachary Fizer and their leading goal scoring defenseman from a year ago Evgeniy Shomin.
Coach Beilsten likes what he has seen on the ice this far from his players. "From what I have seen so far from my team we s have a very hard working group of kids. I also think that our team speed will be a big strength for us as well throughout the season," said Beilsten.
Coach Beilsten's team really focused on getting stronger in the weight room this offseason. "We preached to our boys to take the month of July off from being on the ice and hit the weight room hard. Our team needed to getting physically stronger and hopefully that will pay dividends throughout the season," said Beilsten.
St. Louis Selects 18U
For the 3rd straight season the Selects 18U team failed to make it into the gold division of the NAPHL playoffs. The organization felt that it was time for a change behind the bench and in stepped Jeff Henry. Henry was an assistant for the Selects 16U team last season and has been with the organization for multiple seasons.
The 18U team will be fairly young this team as most of the roster is made up of first year midget major players. "We only have a couple of retuning 18U players, but we are moving up a very talented bunch from the 16U team from last season. We have also added some extremely talented kids from some other programs that will make our team very good on paper. I feel that we really have 9-10 kids that can play at the next level of hockey next year if not still this year. We should have a very good team this year and I hope to challenge for a league title," said Henry.
Henry believes that the most important thing at this level is the development of his players and he looks to really emphasize that this year. "We of course want to win, but moving kids is our number one priority. Which brings us to last year as we had 6 kids move on to junior teams from our program. We believe that to be successful year in and year out we have to keep our focus on player development and not just on wins and losses. As the program is able to place more kids the stronger it will become and the wins will increase."
Coach Henry is also pleased with being able to compete in the NAPHL for another season. "We are really looking forward to another year in the NAPHL. The league is extremely well run and provides exceptional opportunities for player advancement. The Blaine weekend to start the year is second to none," said Henry.