Previewing the NAPHL: Pikes Peak Miners
September 12, 2014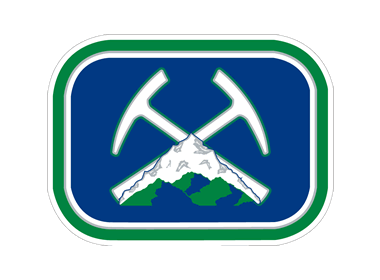 Over the course of the next two weeks, the North American Prospects Hockey League (NAPHL) is proud to feature a new series that will preview each of the 32 teams in the NAPHL for the 2014-15 season. Each day, leading all the way up to the first event of the season at the NAHL Showcase in Blaine, MN, the league will feature a different organization and take a look at both their 18U and 16U teams. There will be a review of last season and a look ahead to this season, which will include an interview with each of the team's head coaches.
Pikes Peak Miners 16U
Pikes Peak has remained consistently in the top half of the NAPHL standings for many seasons. This season they are looking to do the same as they bring in new head coach Luke Fulghum.
Coach Fulghum is a Colorado native and former professional hockey player. He retired from his professional playing career this offseason after spending the 2013-14 season playing for the Colorado Eagles in the ECHL. Luke had a successful 10-year playing career professionally in North America and Europe. He also played his youth hockey for the Pikes Peak Miners organization.
Fulghum is very proud of his youth organization and is excited to be starting his coaching career with the Miners16U team. "The Miners organization has been around for over 20 years. This organization creates the environment to not only become better hockey players, but also better young men as well. That is something that we take great pride in," said Fulghum.
This season the Miners have a nice balance of 1998 and 1999 birth year players on the roster. Goalie David Fessenden is the only returning player that they have from last year's 16U Miners team.
Coach Fulghum knows his team might be a little inexperienced, but he is very pleased with his team. "I am very confident in the skill that our team possesses up front and on the back end. Our speed up front will also be another team strength that we need to utilize," said Fulghum.
Coach Fulghum also had this to say about his team, "I expect this team to compete every game and every practice. We need to learn how to become a balanced attack. As a team we also need to learn how to become accountable in all three zones of the ice."
Pikes Peak Miners 18U
Pikes Peak had a strong end to the 2013-14 season as they were able to place 3rd in the NAPHL gold division playoffs after beating the Pursuit of Excellence. This is nothing new for the Miners as they have remained a solid team year in and year out in the NAPHL.
Head coach Greg Vanover begins his 7th season behind the bench for the Miners 18U team. Coach Vanover is proud of what the Miners have been able to accomplish in the NAPHL since he took the team over. "I am proud of the fact that we have been able to remain a top team in the league for so long. We take great pride in being able to develop our players to play on a national scale like the NAPHL. We have also had success keeping our kids in the Miners program and being able to go out and recruit the right kids to fit into our style of play," said Vanover.
The Miners are returning 2 players from last season's 18U team. Those players are forward Christian Gums and defenseman Logan Parsley. They also have a handful of players from last years Miners 16U team making the step up to the 18U team this season.
Coach Vanover is expecting more than a few kids to have a good year for his team. "Defenseman Luke Boose and Logan Parlsey are both players that I expect to have a good year. They both have good size and can skate well. Forward Jake Eubank and J.P. Nolette should be able to pace our scoring on the front end and lead the younger forwards," said Vanover.
Coach Vanover has very simple expectations for this team. "We want to win and continue to be a top team in the NAPHL," said Vanover.