Previewing the NAPHL: Philadelphia Little Flyers
September 11, 2014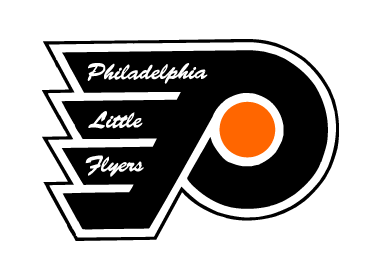 Over the course of the next two weeks, the North American Prospects Hockey League (NAPHL) is proud to feature a new series that will preview each of the 32 teams in the NAPHL for the 2014-15 season. Each day, leading all the way up to the first event of the season at the NAHL Showcase in Blaine, MN, the league will feature a different organization and take a look at both their 18U and 16U teams. There will be a review of last season and a look ahead to this season, which will include an interview with each of the team's head coaches.
Philadelphia Little Flyers 18U
The Philadelphia Little Flyers are looking forward to beginning their first season in the NAPHL. Their head coach is John Giacobbo Jr. who also played his youth hockey with the Little Flyers organization.
Coach Giacobbo is very pleased that his organization was accepted into the NAPHL. "From the organization standpoint I think it is great for our players to be able to play in the league. I know that our players and parents are looking forward to competing in the events throughout the season," said Giacobbo.
The Little Flyers also have someone in the organization very familiar with the NAHL and NAPHL landscape as former Amarillo assistant Rocky Russo joined the organization at the beginning of last season. "Last year we were lucky enough to get Rocky Russo to join our organization and he brought his mentality that coach Dennis Williams instilled in Amarillo which was very successful in the NAHL," said Giacobbo. Russo is the acting general manager of the 18U team.
The Little Flyers look to be a young team this year. Eleven players on the roster are young enough to compete at the 16U level. Coach Giacobbo had this to say about his team, "We have five returning players from my 16U team from last season and some good key additions which will help balance out the younger players on the roster."
Coach Giacobbo is expecting multiple players to step up and be strong leaders on his team. "Ryan Lauk, Brian Boylan, Eric Lauk, Michael Butler, Joe Giacobbo, and Cullen McNally are all kids that I expect to be leaders on this team and provide solid guidance to our younger players," said Giacobbo.
Giacobbo also had this to say about his team, "I expect this team to come to the rink everyday and compete. We want to make sure we put our best effort on the ice and represent the Little Flyers organization well."