Previewing the NAPHL: Omaha AAA Hockey Club
September 10, 2014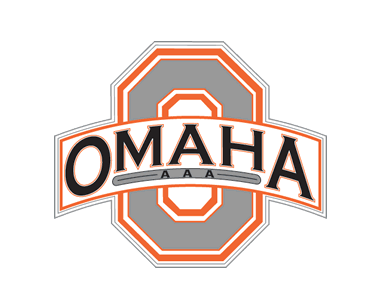 Over the course of the next two weeks, the North American Prospects Hockey League (NAPHL) is proud to feature a new series that will preview each of the 32 teams in the NAPHL for the 2014-15 season. Each day, leading all the way up to the first event of the season at the NAHL Showcase in Blaine, MN, the league will feature a different organization and take a look at both their 18U and 16U teams. There will be a review of last season and a look ahead to this season, which will include an interview with each of the team's head coaches.
Omaha AAA Hockey Club 16U
The Omaha 16U team has quickly become a national powerhouse. Season after season they are considered one of the top midget minor teams in the country. Over the past three seasons they have had a 54-4-2 regular season record in the NAPHL and also have one championship during the 2012-13 season. They have also had 11 NCAA division one commitments and 10 players move onto the major junior ranks during that time period.
This season Omaha appears to be set for another run at a NAPHL championship and a possible USA Hockey National Championship. On their current roster they have 8 WHL draft picks, as well as, 6 USHL draft picks.
Omaha also returns eight players from last years NAPHL team that won the regular season title and made it all the way to the NAPHL championship game. One returning player that appears to be a key factor is Western Michigan University commit Ethen Frank. Last season he had 27 points in 20 games and looks to have an even stronger 2014-15 season.
Also in net they return 2013-14 NAPHL all star Cole Weaver. Weaver had a stellar 2013-14 regular season in which he totaled 11 wins and no losses with a goals against average of .64 and a save percentage of .952.
Head coach David Wilkie is also excited about many of the new additions to his team. Newcomers Austen Long, Bryan Yoon, and Baren Thompson are all poised to have breakout years.
This year Omaha will not only be skilled team, but a big team as well. They have five players listed at 6'3 or taller and only four players total that are under 6' feet tall.
Head coach David Wilkie had this to say about his team, "We have a strong team that is big, fast, and skilled".
Omaha AAA Hockey Club 18U
The Omaha 18U team is looking to defend its 2013-14 NAPHL championship. Last season they were able to beat the Esmark Stars to capture the title in Troy, MI.
During the 2013-14 season 12 players signed NAHL tenders, which set a new record for most tenders signed by one NAPHL team in a season. This year head coach David Wilkie is looking for more of the same from his team.
"Our expectations are to win the NAPHL Championship again and play well in the process. We also want to continue to move our players on to the next levels of hockey," said Wilkie.
Beating the mark they set last year of 12 NAHL tenders signed might be tough, but with their current roster it is looking like it might be possible. Omaha is returning 10 players from last year's team. They also have a handful of kids from last season's 16U team making the jump to their 18U team this season.
On the front end forward Tycho Falk who was able to amass 29 points in 23 games last season will be looked upon to lead the offense. Forwards Colton Fletcher and T.J. Polgaze are also expected to make big contributions as well. On the back end defenseman Matt Nehls is expected to lead the defense core.
In net they have two strong goalies in Darion Hanson and Lucas Van Dyke. Coach Wilkie had this to say about his team, "We have a very solid team top to bottom with a lot of team speed and size."
Coach David Wilkie and his team will look to defend their championship this season as they open up league play at the NAPHL showcase in Blaine, Minnesota on September 17-21 at the Schwan Super Rink.