Capitols President Bob Suter passes away
September 10, 2014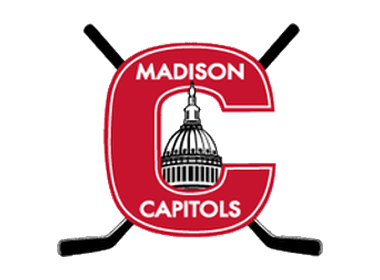 Bob Suter, a celebrated member of one of the best-known families in American hockey history, died Tuesday of an apparent heart attack. He was 57.
Suter was the President of the Madison Capitols youth organization that was accepted into the North American Prospects Hockey League (NAPHL) back on May 14th and will play in the NAPHL this upcoming 2014-15 season.
The Madison, Wisconsin, native was a rugged, standout defenseman for the University of Wisconsin men's hockey team and helped author one of the greatest moments in sports history as a member of the "Miracle on Ice."
He subsequently cleared a path to prominence for his brother Gary and son Ryan — both attended UW, starred as defensemen in the National Hockey League and played for their country in the Olympics — and helped nurture the game as overseer of the Madison Capitols youth program for boys and girls.
"He had such a passion for hockey," said Mark Johnson, the UW women's hockey coach who played alongside Bob Suter with the Badgers and again with Team USA in the 1980 Winter Games in Lake Placid, New York.
Funeral arrangements are pending. Bob Suter is survived by his wife Mary; parents Marlowe and Dodi; brothers Gary, John and Steve; sister Sandy; and sons Garrett, Justin and Ryan. Garrett is the coach of the Madison 18U team in the NAPHL.
In May, Bob Suter stated the following about the Capitols becoming members of the NAPHL: "Being in the NAPHL really gives us the best opportunity for advancement for our players and I think it gives the organization a step up in regards to the exposure we will receive on a game-by-game basis. We also have the benefit of working directly with the new Madison Capitols team in the USHL, which should be nothing but beneficial for our organization and hopefully raise the level of competitiveness and skill in our players."
The NAPHL mourns the loss of this great hockey pioneer and sends its condolences and prayers to the Suter family.