Previewing the NAPHL: New Jersey Jr. Titans
September 9, 2014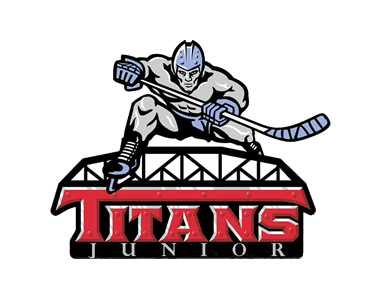 Over the course of the next two weeks, the North American Prospects Hockey League (NAPHL) is proud to feature a new series that will preview each of the 32 teams in the NAPHL for the 2014-15 season. Each day, leading all the way up to the first event of the season at the NAHL Showcase in Blaine, MN, the league will feature a different organization and take a look at both their 18U and 16U teams. There will be a review of last season and a look ahead to this season, which will include an interview with each of the team's head coaches.
New Jersey Jr. Titans 16U
The New Jersey Jr. Titans are looking to build off of their successful 2013-14 season in the NAPHL. Last season they finished second in the regular season standings and made it all the way to the gold playoff semi-finals before losing a tough game to Omaha.
They also had Matthew Kidney and Ryan Walker sign NAHL tenders. Along with signing a tender Ryan Walker also committed to Union College to play his NCAA Division I hockey.
Head coach George Haviland was pleased with last season, but is looking forward to starting the 2014-15 season. "I am really excited about this group. This season we are going to have a young team. We have lots of 1999 birth year players that are playing for their first time at this high of a level of hockey. We have already played in one tournament to start the season and we had a strong showing," said Haviland.
The Titans will be a very inexperienced team this season. They only have a few guys that have played a handful of games in the NAPHL, but Coach Haviland still has high expectations for this team.
"I expect this team to be one of the top 8 teams in the league and qualify for the gold playoffs. I also think we will have multiple kids sign NAHL tenders. Our goal as an organization is to develop players and help them advance to the next level," said Haviland.
Coach Haviland has good reason to be optimistic as the past 3 seasons the Titans have been able to reload with talent every off season and advance back to the NAPHL gold semi-finals game. This season they are hoping to break that streak and advance to the NAPHL championship game.
New Jersey Jr. Titans 18U
Head coach of the Titans 18U team George Haviland begins his 25th year behind the bench this season. George is also the Hockey director of the Titans organization as well. Haviland is expecting his team to be very strong at the 18U level this season.
"I have high expectations for this team. We should be able to compete for a gold championship in the NAPHL playoffs this season. I also think that this team has the potential to move half a dozen kids to the junior level the following season," said Haviland.
The Titans are returning nine players from last season's 18U squad. That includes 2 of the team's top 3 scorers in Tim Gelatt and Ryan Price. Along with those 9 returning players they also have eight kids joining the team that played on their 16U team from last season as well.
Coach Haviland is hoping that will provide a great team bond. "Most of the 16U team from last season is on the 18U team this year. Many of these kids played together two years ago at the 16U level. That should provide us with great team unity and really help our boys be familiar with each other and off the ice," said Haviland.
Haviland is expecting one of his team strengths to be in his defensive unit. "Our defenseman should be a strong point for us this season. All of them are quality players that can make a difference. Brad Decker played in the 16U NAPHL all-star game last season. We have also added Zach Berzolla a USHL and OHL draft pick to the back end as well. We are expecting him to take some big strides in his development this season," said Haviland.
Coach Haviland has a motto he likes to say when he talks about his program. "We want to develop kids and move them to the next level. We don't hold any kids back. We will drive you to the airport," said coach Haviland.
With the talented roster he has this season it is looking like they will have more than a few kids to drive to the airport.