NAHL, NAPHL grad Halladay relishes NHL prospect camp
July 29, 2014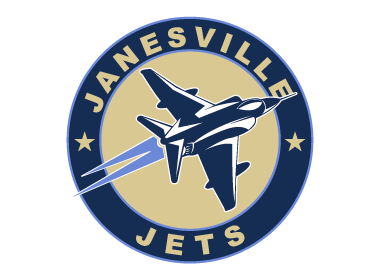 Former Janesville Jets and NAHL Top Prospects turned University of Minnesota commit Logan Halladay just finished with the Carolina Hurricanes Development Camp. The six-day long camp focused on not only on the development of the prospects game, but on the development off the ice as well. Halladay is also an alumni of the NAPHL having played for the Carolina Jr. Hurricanes 16U team during the 2011-12 season. Halladay was one of the locals brought into camp growing up in Cary, North Carolina just a short drive from Raleigh and was the winning goaltender in Saturday's final game of the camp.
Halladay raised eyebrows with his performance in the second half of the 2013-14 season, which earned him NAHL Goalie of the Month honors in December, as well as, a spot on the NAHL 18U Selects Team at the NAHL Top Prospects Tournament in February. The University of Minnesota commit tied for 5th in save percentage in the NAHL this season with a 93.2% mark.
Jets: When did you get the call that you were invited to participate in the camp?
Halladay: I got the call 3 weeks before the camp. They called and said they would like to have me join in the camp and I said yes. I thought it would be a good idea and a good step in the right direction.
Jets: What was the experience like?
Halladay: It was awesome to be at an NHL camp especially in my home town. The Canes organization was great and treated every one of us like professionals. It was great exposure to the game and high level competition.
Jets: What all did the camp entail?
Halladay: The first day was all off ice. We did three hours of physical testing in the morning, then some medical testing, and breathing cycles. Day two was a team building day. We went to a ropes course and just focused on team building. Days 3-5 we did power skating in the morning followed by a workout, more physical testing, and had seminars on nutrition and interacting with the media. We had practices at night. Saturday we had the skills competition and the game. It was great to see the support from the fans who filled the lower half of the arena.
Jets: What did you learn?
Halladay: I learned a lot about how NHL organizations are run, the way they expect players to perform, and the high standards they set for the players both on and off the ice. Also, the physical testing and professionalism that is expected at that level.
Jets: You've grown up in North Carolina all your life. What would it mean for you to play for the Carolina Hurricanes?
Halladay: It would be awesome! Going to games growing up and watching them win the cup was an awesome experience and being able to skate on the same ice and being in the locker room was a great experience.