Former Miners 16U forward Bauman makes NCAA DI commitment
July 17, 2014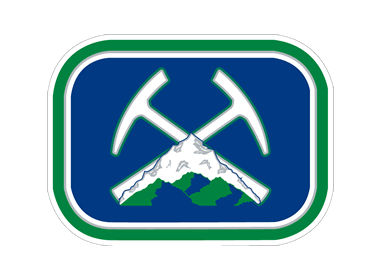 Former NAPHL and Pikes Peak Miners 16U and current Wichita Falls Wildcats forward Kyle Bauman will continue his hockey career at the NCAA Division I level after committing to the Bemidji State University Beavers for the 2014-15 season.
"This is a dream come true," Bauman said. "I have been working towards being a Division I athlete for a long time, and it is a great feeling to accomplish that goal. I am very thankful for all the encouragement and support I received from everyone involved with the Wildcats, especially my billet father Brad Campsey."
Bauman led the Wildcats in goals (21) and total points (41) last season, while registering a team-high 192 shots on goal. He was one of eight Wichita Falls skaters to reach 100 games played for the Wildcats in 2013-14, and finished his career with 47 goals, 36 assists and 83 points in 118 games played.
He also played in the last two NAHL Top Prospects Tournaments, playing for Team South in 2014 and Team Texas in 2013. In five career NAHL Top Prospects games, Bauman had four points, including three goals.
Prior to his arrival in Wichita Falls, Bauman played for the Pikes Peak Miners 16U team in the NAPHL during the inaugural 2009-10 season. During that season, he led the Miners in scoring with 28 points and led the team to the first ever NAPHL 16U Championship. He was also named to the All-NAPHL 16U 2nd Team that season. His 28 points was good for 4th in the NAPHL 16U Division.
Team President and General Manager Paul Baxter, who coached Bauman during his time in Texoma, was pleased to see two years of hard work pay dividends for the player who led the Wildcats in goals in both of his seasons in Wichita Falls.
"It is very exciting to see Kyle's growth over the last two years culminate in an outstanding opportunity such as this," he said. "We believe that he has a bright future playing Division I hockey at Bemidji State and beyond."
Hailing from Apopka, Fla., Bauman grew up in a region known more for surfboards than dasher boards, but that did not keep him from falling in love with hockey at an early age.
"I started playing roller hockey when I was pretty young," he recalled. "Then a friend convinced me to switch to ice hockey when I was about 10, and I fell in love straight away. I have spent almost every day I could around a rink since then."
After spending time in rinks in Colorado, New York and New Jersey, Bauman made his way to Wichita Falls in the fall of 2012-13, and immediately announced his arrival by scoring five goals in his first five games. That scoring touch became a hallmark of Bauman's time in Wichita Falls, as he finished his career as the fifth-leading goal-scorer in team history (47). Additionally, Bauman's nine career game-winning goals stands as the third-highest total in Wildcat history.
Bauman becomes the third former Wildcat to continue his career at Bemidji State, joining Tyler Tosunian (2007-08) and Shea Walters (2004-05). He is also the 60th player in team history to make a DI commitment, and is the fourth Wildcat player to commit to a DI school since last September (Evan Okeley, United States Air Force Academy; Sam Piazza, University of Michigan; Rudy Junda, University of Denver).