NAHL announces partnership with Game Plan
July 9, 2014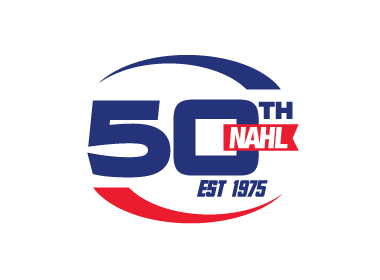 The North American Hockey League (NAHL) is pleased to announce a partnership with
Game Plan
, which also includes the NAHL's partners in the North American 3 Hockey League (NA3HL) and North American Prospects Hockey League (NAPHL). Headquartered in Boston, Massachusetts, Game Plan is the future of nutritional supplements and offers the safest, most effective supplements on the market.
"We're very excited about partnering with the NAHL, NA3HL, and NAPHL. To align Game Plan with the largest junior hockey organization in the United States is a great opportunity for both enterprises. At Game Plan we pride ourselves on providing athletes with the safest and most effective nutritional supplements on the market," said Tom Sullivan, Founder of Game Plan Team. "We want to give these elite hockey players every resource possible to play in college and beyond and much of that has to do with off-ice training and putting the right things in your body, and that's where we can help. We look forward to providing the 87 teams and 2,000 athletes in the three leagues membership with direct access to everything that Game Plan has to offer."
Game Plan's cutting edge technical platform makes it easier than ever for athletes to order Game Plan's world-class supplements on a subscription basis and have them delivered to their door every month. In a non-regulated supplement industry people often do not know what they are putting into their bodies. At Game Plan, they go above and beyond to ensure that all of their products are made with organic and non-GMO ingredients. Their NSF certification solidifies that their products are banned-substance free and safe for sport.
Game Plan exists to educate, empower and energize consumers to make informed decisions about their health with world-class nutritional supplements sold through our curated monthly game plans. By eliminating brick and mortar stores, retail middlemen and brand licensing fees, Game Plan passes the savings to customers and delivers the highest quality products right to their door.