Four former NAPHL players selected in 2014 NHL Draft
June 28, 2014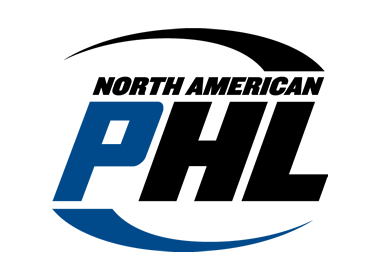 2014 NHL Draft, Day 2, Rounds 2-7
By Alex Kyrias, Director of Communications-NAHL/NAPHL/NA3HL
In exploring the floor of the NHL Draft prior to Day 2 (the busy day), it is interesting to note that every NHL club had meetings until 1-2am discussing their potential moves on Day 2 on Saturday. After all, this is where the gems are found and teams are built. Yes, Day 1 has that potential 'superstar' quality, but Day 2 is really a testament to the amount of work the NHL Scouts have put in the last 10 months.
I found myself next to NHL brass like Mike Babcock (Detroit Red Wings head coach), Glen Sather (New York Rangers GM) and new Philadelphia Flyers GM Ron Hextall, who I really liked watching as a kid growing up. Hextall played with passion in goal and I am sure he will bring that same quality to a Flyers team and fan base that is starved for a Stanley Cup.
Any intimidation by such big names is turned immediately into a level of comfort because instead of talking about the next big draft deal or salary cap move, these NHL bigwigs were telling hockey stories. It is a common theme when hockey guys get together, no matter the setting.
It didn't take long for the first player from the three leagues to come off the board in former NAPHL goaltender Thatcher Demko, who went in the 2nd round (#36 overall) to the Vancouver Canucks. Demko played in the NAPHL during the 2010-11 season for the California Titans 16U team.
Demko wrote about his experience on NHL.com: You don't really know when you're going to get called. Some mock drafts, they say he's going first round, he's going second round. At the end of the day, guys have slid further. I've seen crazier things happen at the draft. You don't really know what to expect. We got up this morning and came back to the building early and got back to our seats. I was a little more nervous today, but at least I didn't have to wait long. I wasn't really expecting it when the Canucks picked me. I was checking my phone, texting someone and I heard Boston College, looked around, stood up and hugged my parents. It was pretty surreal. I went down to the Vancouver table and met all the people, shook all their hands. They seemed pretty happy. But not as happy as I am. It's a great spot for me. I put the jersey on and then they went in the back and made me a jersey with my name on the back of it. Just seeing my name on the back of an NHL jersey ... wow. I'm not there yet by any means but seeing that, you can't really put it into words.
Next up came the selection of forward Alex Schoenborn, who is both an NAHL alumni and a NAPHL alumni, having played for the Wenatchee Wild and Omaha AAA hockey club. Schoenborn was selected with the 72nd overall pick in the 3rd round by the San Jose Sharks.
Another alumni of the NAPHL, Josh Wesley, was the next player to be selected as the former Carolina Jr. Hurricanes defenseman went in the 4th round, 96th overall to his hometown Carolina Hurricanes. Wesley, who played in the NAPHL during the 2011-12 season, is the son of former NHL'er Glen Wesley.
"I'm so blessed to have this jersey on right now," Wesley said with an inerasable smile on his face. "Growing up, this was my favorite team to watch. I had Hurricanes stuff."
"I interviewed Josh myself in Toronto and found him to be an outstanding young man," said Tony MacDonald, Director of Amateur Scouting for the Hurricanes. "He's a fine man with some good physical tools. He's growing and developing as a player."
The 4th former NAPHL player was selected in the 5th round as with the 133rd overall pick the Arizona Coyotes selected former Pursuit of Excellence defenseman Dysin Mayo. Mayo played in the NAPHL during the 2011-12 season.
All in all, six players with NAHL ties, four from the NAPHL and one from the NA3HL were selected on Day 2, a definite feather in the cap for the three leagues.