Draft Day: Demko hopes to be picked early
June 27, 2014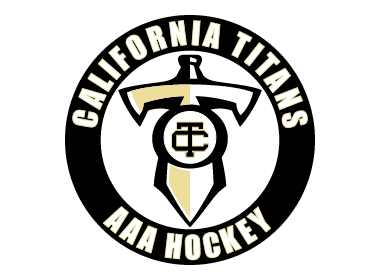 (NHL.com) Goalie Thatcher Demko completed his freshman season at Boston College in 2013-14. The 6-foot-3, 190-pounder went 16-5-3 with a 2.24 goals-against average and .919 save percentage and earned All-Hockey East Rookie Team honors and Hockey East honorable mention.
Demko, who played his minor hockey in Southern California, including a season with the California Titans 16U team in the NAPHL during the 2010-11 season, before joining the United States National Team Development Program in 2012-13, is No. 1 on NHL Central Scouting's final list of the top North American goalies eligible for the 2014 NHL Draft. He has offered to maintain a blog for NHL.com that will chronicle his season leading up to the 2014 NHL Draft.
Demko writes:
Hello hockey fans!
I'm writing to you from the prospects media availability at the Constitution Center in Philadelphia on Thursday, less than 24 hours from the start of the 2014 NHL Draft at Wells Fargo Center.
I won't lie. Being drafted in the first round would be really cool not only for myself and my family, but my teammates at Boston College. I don't think goalies are taken high in the draft because it's risky with guys not being able to work out, but it would be really cool to go in the first round.
My coach at Boston College, Jerry York, told me to go into the draft with no expectations because it's such an unpredictable day. So I'll go in and enjoy the experience and not hope for too much. Hopefully my name does get called; when that happens, I'll be excited then.
I really don't have many draft memories since I'm from [San Diego] California so I didn't even know what college hockey was until I was 14 years old. The last four or five years I've been watching the draft, and it was cool to see guys from California like Emerson Etem (Anaheim Ducks, No. 29 in 2010) and Beau Bennett (Pittsburgh Penguins in No. 20, 2010) get drafted.
My dad told me that the Wayne Gretzky trade was huge for hockey in California. Before Gretzky, there really was no hockey in California. When Gretzky was traded, hockey really started to flourish.
I got to Philadelphia on Monday after my summer session ended at BC; I drove down, played a couple rounds of golf with my dad and hung out with my family. I have a lot of cousins, aunts and uncles here with me and that's great. I'm so happy they are all here.
The Philadelphia Flyers interviewed with me on Wednesday and everything went well. I know they are interested in a couple of players, and I guess they just wanted to know a little more about those players.
I know as the picks are made, I'll probably get more nervous but I'm just going to try and enjoy this and be happy wherever I fall. It's great to be here with my family.
I'll blog once again after the draft. Thanks for reading.