NAPHL and Omaha grad Pawlowski named Clark Cup MVP
May 29, 2014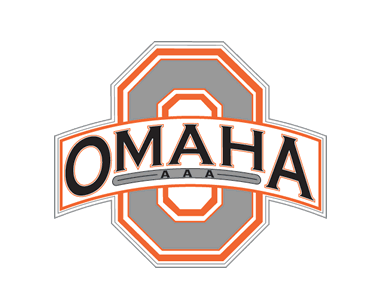 The Indiana Ice of the United States Hockey League (USHL) completed a storybook season with a Clark Cup Championship Tuesday, thanks in large part to the play of former NAPHL and Omaha AAA Hockey Club goaltender Jason Pawloski, who is a native of Omaha.
Pawloski, who committed to play NCAA Division I hockey to Minnesota State-Mankato following the 2012-13 season with the Austin Bruins in the NAHL, was named the MVP of the USHL playoffs minutes after the Ice captured the Clark Cup with a 3-2 win in decisive Game 5 of the championship series against the Waterloo Blackhawks. En route to Indiana's second title in organization history, Pawloski won eight playoff games, including a 33 save performance in the Clark Cup clincher. He posted a goals-against average (GAA) of 1.80 in the postseason, with a save percentage of 92.8%.
In his first season in the USHL, the future MSU Maverick went 27-8-6 with four shutouts. In January, Pawloski was listed as the 34th-ranked North American goalie in the NHL's Central Scouting mid-term rankings.
In 2012-13, Pawloski appeared in 24 games in the NAHL for the Austin Bruins, posting a record of 17-3-2 with three shutouts. That season, he also appeared in the 2013 NAHL Top Prospects Tournament as a part of the NAHL 18U Selects Team.
However, Pawlowski began his rise to stardom in the NAPHL playing for David Wilkie and his hometown Omaha AAA Hockey Club. He played for the Omaha 16U team in the NAPHL for two seasons, both in 2010-11 and 2011-12. His best season came during the 2011-12 season, when he was named to the All-NAPHL 16U 1st Team for his efforts. During that season, Pawlowski led the NAPHL 16U Division in wins (9), goals against average (1.70), shutouts (3) and save percentage (93%).
During Pawlowski's rookie season in the NAPHL in 2010-11, he also won nine games and had a 2.27 goals against average and 90.5% save percentage.
Indiana was granted dormancy for the 2014-15 season, so that the Ice organization can focus on the development of a new facility to better ensure long-term success in Indianapolis. What that means for Pawloski is that he'll have to find a new home next season. With junior hockey eligibility remaining, whether that's with another USHL team or at Minnesota State, it's a good bet that he'll have success.