Former NAHL, NAPHL standout Woods battling cancer
May 23, 2014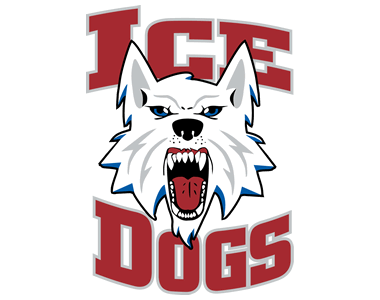 University of Alaska-Fairbanks hockey rising sophomore Justin Woods (Fairbanks, Alaska) will miss the upcoming 2014-15 season after being diagnosed earlier this month with Ewing's Sarcoma, a rare form of bone cancer.
Woods will begin chemotherapy on Thursday (May 22) at the Seattle Children's Hospital in Seattle, Wash., where he will spend the next nine months receiving treatment.
Woods is a graudate of both the NAHL and the NAPHL. During the 2011-12 season, Woods played for the Fairbanks Ice Dogs. During that season, Woods played in 54 games and recorded 14 points. He also was selected to play in the 2012 NAHL Top Prospects Tournament for the NAHL 18U Selects Team. During the 2010-11 season, Woods played for the California Titans 18U team in the NAPHL. Woods recorded 17 points in 24 games.
"Although I am missing the 2014-15 season, I am very lucky for this to have been caught early," Woods said. "My doctor promised that I would play hockey again, so I am holding on to that with my life while going through this long process of treatments."
A fund has been started for Woods for those who wish to donate and help him in his fight. The account had raised over $35,000 by Friday morning. To donate, please click here.
On his fundraising site Woods posting the following message this week: "To my family, friends, and Fairbanks and hockey community family, I would just like to take this time to express my feelings to all of you. I am so humbled to have so much support in the last couple days. This is what makes the city of Fairbanks so special, because everyone cares about one another. I appreciate all of your donations so very much. I would like to personally thank each and every one of you from the bottom of my heart. Your support makes it so much easier to go through my therapy. You will be my strength. God bless you all. Love, Justin"
"Justin is a very focused and determined young man, and it is a pleasure to work with him," Alaska head coach Dallas Ferguson said. "Although this is a battle he has not seen before, I know he will have the same determined approach to successfully complete his treatments. Our focus will be in supporting Justin and his family any way we can to ensure he returns to Fairbanks healthy."
Woods just completed his first season as a defenseman for the Nanooks in 2013-14. He appeared in 33 games, tallying six points on one goal and five assists, to go with 36 blocked shots.
In game one of the Western Collegiate Hockey Association playoffs against Alaska Anchorage, Woods scored his first career collegiate goal on a wrap-around play. It was also his first-ever multi-point night as he recorded an assist to go with the score.
"I plan to come back healthier and stronger than ever so that I can continue to chase my dreams of playing hockey," Woods said. "I thank everyone for all the support that has come my way already. The Nanook hockey team will have a new number one fan this season."