Madison Capitols accepted into NAPHL
May 14, 2014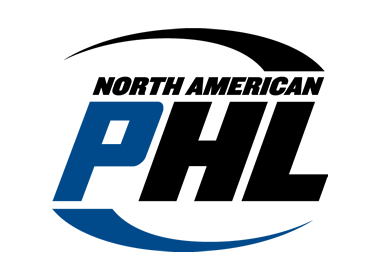 The North American Prospects Hockey League (NAPHL) has announced that the Madison Capitols (Wisconsin) have been accepted as members of the NAPHL for the 2014-15 season. The organization will field full-time teams at both the 18U and 16U levels. The current NAPHL membership now stands at 16 different organizations.
"The addition of the Madison Capitols further enhances and improves the foundation of the NAPHL for the upcoming 2014-15 season as we prepare for our sixth year," stated NAPHL Director Denny Scanlon. "The Madison Capitols have a long and storied tradition of developing some of the best youth hockey players in the United States and we are also delighted to be adding a team from the state of Wisconsin, where the passion and talent for hockey runs deep."
The Madison Capitols are one of the most extraordinary and illustrious hockey programs in the country. The Capitols were established in 1977 by hockey visionaries Marlowe Suter, Paul Ryan, and Steve Badalich, and pioneered the first AAA program in the State of Wisconsin. They have become the model for many other programs, nationwide, that are currently in existence today. They set out to cultivate a group of young hockey players by exposing them to better coaching, superior training, and the most competitive venues to showcase their talents. This was the birth of the Madison Capitols and has been the driving force, the cornerstone, and the mission of the program for over 36 years.
"Being in the NAPHL really gives us the best opportunity for advancement for our players and I think it gives the organization a step up in regards to the exposure we will receive on a game-by-game basis," said Madison Capitols President Bob Suter. "I think we had a decent team last year and this upcoming year, I think we are poised to have very competitive clubs at both the 18U and 16U levels. We also have the benefit of working directly with the new Madison Capitols team in the USHL, which should be nothing but beneficial for our organization and hopefully raise the level of competitiveness and skill in our players."
The Capitols have a commitment to skill development, competitive exposure, and coaching expertise. As the pioneer AAA hockey program in the State of Wisconsin, the Madison Capitols have enjoyed one of the longest, richest, and most recognizable hockey traditions under the USA Hockey Tier I youth umbrella.
The Capitols organization plays out of Capitol Ice in Madison, Wisconsin. Capitol Ice has two, full-sized sheets of ice for hockey games, practice sessions, recreational skating and figure skating. The main arena features seating for 1,300 spectators, a state-of-the-art sound system and a center-ice scoreboard. Capitol Ice Arena also features a snack bar, a weight room, twelve locker rooms, four restrooms, a game room, a meeting room, a bar with overhead viewing of both ice sheets and the Gold Medal Sports pro shop.