Record number of NAPHL players taken in USHL Draft
May 8, 2014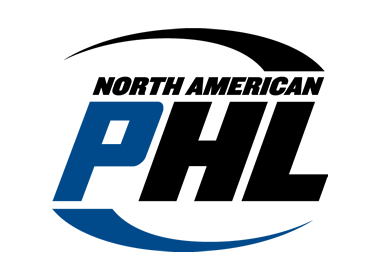 The North American Prospects Hockey League (NAPHL) had a tremendous showing the past two days during Phase I and II of the 2014 United States Hockey League (USHL) Draft.
The NAPHL, which will be celebrating its sixth anniversary season in 2014-15, is composed of Midget Major (18U) and Midget Minor (16U) teams from across North America that compete at the USA Hockey Tier I level. The success of teams on the National stage, as well as, the success of NAPHL players at the next levels of hockey, is further proof that the NAPHL is redefining exposure and has elevated itself to one of the premier training grounds for development and opportunity.
A record number of 11 players who played in the NAPHL this past season were selected. Compare that number with two years ago in 2012 when only two players were taken.
Phase I of the Draft took place on Monday and was eight rounds of "Futures" age players, which are 1998 birth year players only. This single-age portion of the USHL Draft allows teams to choose players who are traditionally not ready to play in the USHL the following season, but will continue to develop at lower levels of hockey in preparation for USHL play in future seasons. While not yet USHL full-timers, a number of those players will see game action in the coming season.
Phase II of the Draft took place on Tuesday and was open to players of all ages eligible to play junior hockey and are not currently protected by another USHL team. USHL teams selected players from multiple birth years as they looked to fill their protected lists with players who will compete for roster spots for the 2014-15 season.
Here is a summary of those NAPHL players selected in the USHL Draft:
Phase I
Ethan Frank, F, Omaha AAA 16U (Round 2, Pick #4, Lincoln Stars)
Dalton Gally, D, Omaha AAA 16U (Round 4, Pick #4, Des Moines)
Shaun Bily, F, New Jersey Jr. Titans 16U (Round 5, Pick #12, Cedar Rapids)
Phase II
Ryan Walker, F, New Jersey Jr. Titans 16U (Round 6, Pick #102, Sioux City)
Austin Rueschhoff, F, St. Louis Selects 16U (Round 8, Pick #122, Omaha)
Jonah Winnier, G, Esmark Stars 16U (Round 12, Pick #197, Sioux City)
Ronnie Hein, F, Lansing Capitals 18U (Round 15, Pick #247, Waterloo)
Jarett Mari, F, Omaha AAA 16U (Round 16, Pick #256, Bloomington)
Matt Doran, D, Omaha AAA 16U (Round 17, Pick #267, Des Moines)
Adam Goodsir, F, Lansing Capitals 16U (Round 19, Pick #298, Tri-City)
Corey Siwula, D, West Michigan Hounds 18U (Round 30, Pick #478, Muskegon)