NAPHL alum Anas named National Rookie of the Year
April 22, 2014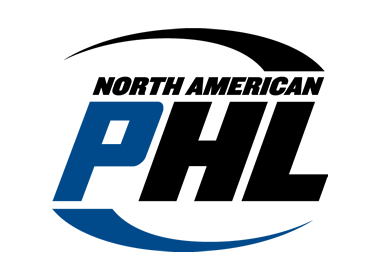 Former NAPHL standout and current Quinnipiac freshman Sam Anas been named the AHCA, USCHO and CHN National Rookie of the Year.
At just 5-foot-8, 150 pounds, Anas is a 20-year old free agent from Potomac, Maryland. "Sam just scores points, scores goals and makes plays," Quinnipiac coach Rand Pecknold said.
Anas led the Bobcats in scoring with 22 goals and 43 points. Anas led the nation's rookies with 1.07 points per game.
Anas received the Tim Taylor Award from the American Hockey Coaches Association, an honor named for the longtime Yale coach who passed away in 2013. He also received the award from the College Hockey News and US College Hockey Online.
He had 13 multiple-point games this season, including a four-point outing at Colgate on Nov. 1 and a pair of three-point games. He had four two-goal games, the last one coming March 15 to help the Bobcats knock Yale out of the ECAC Hockey playoffs. That was also the last of his 13 multiple-point games, a list that included a four-point night at Colgate on Nov. 1.
Anas' point total this season compares favorably with players that went on to successful collegiate careers. Two years ago, Boston College's Johnny Gaudreau recorded 44 points as a freshman and Minnesota's Kyle Rau posted 43. Gaudreau was this season's Hobey Baker Award winner after an 80-point season, while Rau was a third-team All-USCHO selection.
Prior to playing for Quinnipiac, Anas played the 2010-11 season in the NAPHL for the DC Capitals 18U team. During that season, Anas led the team in scoring with 41 points, which ranked 2nd in the NAPHL 18U Division. He was named to the NAPHL 18U 1st Team that season as helped the Capitals win the NAPHL 18U Championship that season.