NAPHL announces teams for the 2014-15 season
April 17, 2014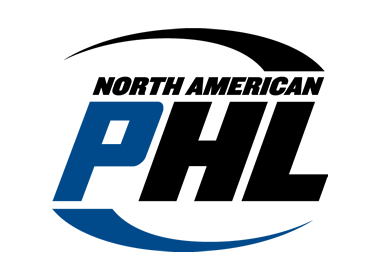 The North American Prospects Hockey League (NAPHL) has announced the 13 programs and 26 teams that have been accepted and granted memberships into the league for the 2014-15 season. Each participating program will ice teams at both the Midget Major (18U) and Midget Minor (16U) levels. All 13 programs were a part of the NAPHL during the 2013-14 season.
While the current membership stands at 13 different organizations, there are still some applications being considered and reviewed for the 2014-15 season. A final number of teams, a list of accepted members and the 2014-15 NAPHL event schedule will be posted in the near future.
"The success of our teams on the National stage, as well as, the success of NAPHL players at the next levels of hockey, is further proof that the NAPHL has elevated itself to one of the premier training grounds for development and exposure," said Mark Frankenfeld, Commissioner of the North American Hockey League. "Year in and year out we continue to see a rise in the standard of play because of of our unique event schedule, balanced competition, event scouting system and quality coaching. The number of NAPHL players that are moving on and having success at the junior, college and professional levels of hockey is inspiring to all of us to make this upcoming sixth season of NAPHL hockey the best yet."
Six former NAPHL players were ranked in the NHL's Central Scouting final rankings this season and in addition, dozens of NAPHL players have received scholarships to NCAA Division I schools and hundreds more have been drafted or tendered by North American Hockey League (NAHL), United States Hockey League (USHL) and Canadian Hockey League (CHL) teams. The NAPHL is operated by the NAHL's experienced staff and provides an organized and competitive experience guaranteed to benefit all of the participating student-athletes.
The 18U and 16U teams for the 2014-15 season are (alphabetical):
Anaheim Jr. Ducks
Arizona Bobcats
California Titans
Esmark Stars
HC Dallas
Lansing Capitals
New Jersey Jr. Titans
Omaha AAA Hockey Club
Pikes Peak Miners
Pursuit of Excellence
San Jose Jr. Sharks
St. Louis Selects
West Michigan Hounds
The NAHL Event Scouting System (ESS) will also continue during the 2014-15 season. The ESS, which has been in place for two seasons, is designed to promote player advancement and support the league's coaches and teams in promoting NAPHL players to NAHL teams, NCAA Division I and III schools and NHL scouts.
Additionally, the 2014-15 season will see the continuation of the Bantam Tournament Series (BTS). The BTS, created last season, is comprised of a series of open invite tournaments for 14U teams. All BTS events are played in cooperation with NAHL and NAPHL events. More details, including the application process for this year's BTS, will be announced soon.