Omaha 16U team reflects on remarkable season
April 16, 2014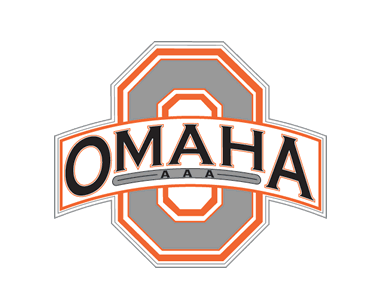 The Omaha AAA Hockey Club, proud members of the North American Prospects Hockey League (NAPHL), made their first appearance at the USA Hockey Tier I National Championships this past week in Green Bay, Wisconsin.
It was the culmination of a remarkable season for the club, which saw the team win the NAPHL regular season title, along with the Midwest and Central District Championships.
Here is a recap:
Game 1 - Omaha AAA 3 vs. St Louis Blues 2 (OT) - Omaha got goals from Wade Allison (Mirtle , MB) who had 2 goals including the game winner in overtime and Baron Thompson (Lakeville , MN) as Omaha downed a very good St Louis Blues team. Darion Hanson (East Bethel , MN) earned the win in the net with a 36 save performance for the Omaha AAA U16 Team.
Game #2 - Omaha AAA 2 vs. LA Jr Kings 0 - Van Barr (Kansas City , MO) scored on the power play early in 3rd period to break a deadlock in a very tightly contested affair. LA a had a flurry of chances late but Cole Weaver (Champlin Park , MN) shined and earned the win and shutout in net for Omaha with 19 saves. Ethen Frank (Omaha , NE) added an empty netter late to seal the 2nd straight victory in the tournament for Omaha.
Game #3 - Omaha AAA 2 vs. Ohio Jr Bluejackets 5 - Having already clinched a spot in the quarter finals , Omaha was defeated by the Blue Jackets in a Friday night contest. Omaha got goals from Van Barr (Kansas City , MO) and Tarek Baker (Verona , WI). Darion Hanson made 25 saves in the loss.
Game #4 - Quarter-Finals: Omaha AAA 6 vs. Chicago Young Americans 1 - Omaha came out flying and jumped out to a 3-0 lead and cruised to a 6-1 victory over the previously unbeaten Chicago Young Americans. Van Barr (Kansas City , MO) and Wade Allison (Mirtle , MB) paced the scoring onslaught from Omaha with 2 goals each. Matt Doran (St Louis , MO) and Ethen Frank (Omaha , NE) added singles to round out the Omaha offensive attack. Cole Weaver was very good again in the Omaha net stopping 20 of 21 Chicago attempts.
Game #5 - Semi-Finals: Omaha AAA 0 vs. Colorado Thunderbirds 1 - In a very tight checking defensive game on Saturday night. Omaha was unable to get anything past Colorado goaltender Kristofer Carlson. Colorado scored late in the 2nd period and fended off 18 3rd period shots from Omaha as the nationally ranked #2 squad dominated the play but could not get anything into the Colorado net. Darion Hanson (East Bethel , MN) made 28 saves in the effort and the loss ended Omaha's season. Omaha was awarded the Bronze Medal as a reward for making it to the Final Four per USA Hockey tradition.
Omaha AAA 16U accomplishments:
- Omaha finished the season with a 65-15-3 record and finished #2 in the national rankings
- 1st ever appearance at the USA Hockey Nationals
- Bronze Medalists at The National tournament
- Central District Champions
- Midwest State Champions
- NAPHL Regular Season Champions
- 5 NCAA Division I commitments
- 1 Major Junior signing (WHL)
- 2 North American Hockey League (NAHL) Tenders