Pursuit of Excellence forward Andrusiak signs in WHL
April 10, 2014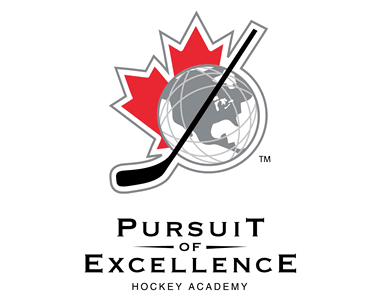 The Pursuit of Excellence Hockey Academy (POE) of the North American Prospects Hockey League have announced that POE Midget 18U forward Zack Andrusiak has signed a Western Hockey League (WHL) standard players' contract with the Tri-City Americans.
Andrusiak was a standout for the POE 18U this season finishing 2nd in overall team scoring with 82 points in 66 games including 35 goals. In the highly competitive Canadian Sport School Hockey League (CSSHL), Zack finished tied for 1st in team scoring with 35 points in 26 games, 14 of those being goals. He continued leading the team in playoffs finishing with 5 points in 3 games.
The POE 18U team also plays in the North American Prospects Hockey League (NAPHL) 18U Division. Zack helped lead the team to its best record in team history this year by contributing 12 goals, 16 assists for 28 points in 23 games, which put him 2nd in team scoring.
"Zack is a highly skilled forward that had an outstanding year playing for POE U-18 in Kelowna," Americans General Manager Bob Tory told amshockey.com "We are happy that Zack and his family have chosen our program for his career path and look forward to watching Zack compete for a spot on our roster at Main Camp in August."
The Armstrong, British Columbia native has spent the past 3 seasons training and crafting his skills at the Pursuit Academy and the hard work has paid off.
"POE is very proud of Zack signing with Tri-City," said Ryan Wade, head coach of the POE U-18 team. "Being an undrafted player last year, earning a list spot at camp in the fall and now signing after the season is a great testament to Zack as a player and POE for helping Zack develop his skills to achieve his goals."
The 5-10 and 165 pound forward was also an affiliate player with the West Kelowna Warriors of the British Columbia Hockey League (BCHL) this year, as a 15 year old he played in 3 games, earning 1 assist.