NAPHL announces 2013-14 18U award winners
April 4, 2014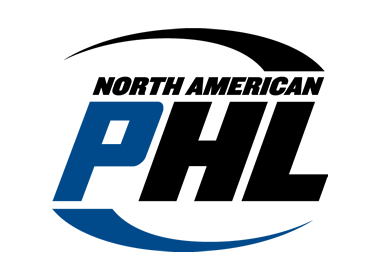 The North American Prospects Hockey League (NAPHL) has announced All-NAPHL First, Second and Third Teams, as well as its All-Academic Team in the 18U division for the 2013-14 season. In order to be considered for selection, players must have been nominated by their respective coaches. After that, selection is based on player performance in all NAPHL regular season and playoff games throughout the 2013-14 season.
"We congratulate all those who were recognized for their efforts this past season," said NAHL Commissioner and President Mark Frankenfeld. "Now five years into our history, the NAPHL continues to raise the bar each season with more exposure for the players as we continue to be one of the best Tier I youth leagues under the USA Hockey umbrella. It is thanks in large part to the commitment to excellence that is shared by the hard work of the players and the dedication of the coaching staffs and parents."
The NAPHL is also pleased to announce that it has named a Coach of the Year at both the 18U and 16U levels for the first time. The 2013-14 NAPHL Coach of the Year at the 18U level was David Wilkie of the Omaha AAA Hockey Club. Wilkie took over the coaching duties for the 18U team this past season in addition to his 16U duties. The club tied for the top spot in the 18U Division with 42 points and a 20-2-2 record, which was an improvement over the team's 12-5-5 record from the year prior. Omaha went onto win the NAPHL 18U Championship this past season, as they allowed just five goals in five playoff games on their way to their first NAPHL 18U Championship in program history.
NAPHL 18U 1st Team
| | | |
| --- | --- | --- |
| Forward | Elijiah Barriga | Anaheim Jr. Ducks |
| Forward | Nathan Medeiros | Omaha AAA Hockey Club |
| Forward | Tyler Benson | Pursuit of Excellence |
| Defense | Tyler Doyle | Omaha AAA Hockey Club |
| Defense | David Dziezawiec | Pikes Peak Miners |
| Goaltender | Brian Baker | Esmark Stars |
NAPHL 18U 2nd Team
| | | |
| --- | --- | --- |
| Forward | Paul Boutoussov | Anaheim Jr. Ducks |
| Forward | Ronald Hein | Lansing Capitals |
| Forward | Ryan Cagnoni | Omaha AAA Hockey Club |
| Defense | Cameron Clarke | West Michigan Hounds |
| Defense | Evan Nyhus | Anaheim Jr. Ducks |
| Goaltender | Justin Ketola | Omaha AAA Hockey Club |
NAPHL 18U 3rd Team
| | | |
| --- | --- | --- |
| Forward | Ethan Solat | Pikes Peak Miners |
| Forward | Hunter Stanley | California Titans |
| Forward | Adam Alavi | Esmark Stars |
| Defense | Ryan Fretwell | Omaha AAA Hockey Club |
| Defense | Samu Suominen | California Titans |
| Goaltender | Jacob Gwillim | Lansing Capitals |
NAPHL 18U Coach of the Year: David Wilkie, Omaha AAA Hockey Club
18U All-NAPHL Academic Team: To qualify for the All-NAPHL Academic Team, student-athletes must have achieved certain academic standards for the 2013-14 school year and must have been nominated by a coach. Members of the 2013-14 All-NAPHL 18U Academic Team are (alphabetical by team):
Anaheim Jr. Ducks: Parker Dietz, Connor Reed, Zach Wolivar; Atlanta Fire: Sean Barrett, Caleb Callaway, Devin Pierce; California Titans: Danny O'Donnell, Zack Savereide, Samu Suominen; Cleveland Jr. Lumberjacks: Jason Fritsche, Eddie Pelka, Joe Sullivan; Esmark Stars: Adam Alavi, Jonathan Dagnal, Cole Hepler, Josef Kittelberger, Ryan Lottes, Tristan Ramage, Jacob Worcester, Brendan Zack; Lansing Capitals: Alexander Desautel, Justin Riffel, Zachary Roberts; New Jersey Jr. Titans: Ryan Dunner, Tim Gelatt, Chris Wuestneck; Omaha AAA Hockey Club: Tycho Falk, Mason Kreuger, Matthew Nehls; Phoenix Firebirds: Tanner Otts, Dylan Teed; Pikes Peak Miners: Luke Slouka; Pursuit of Excellence: Robbie Johnson, Josept McLeod, Merek Zimmerman ; San Jose Jr. Sharks: Robert Durst, Malthe Helt, Peter Romanchuk; St. Louis Selects: Joey Lupo; Texas Tornado: Jack Skaggs; West Michigan Hounds: PJ Heger, Hunter Vorva