NAPHL announces 2013-14 16U award winners
April 3, 2014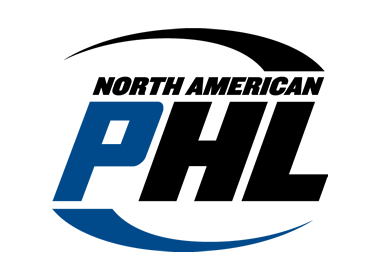 FRISCO, TEXAS – The North American Prospects Hockey League (NAPHL) has announced All-NAPHL First, Second and Third Teams, as well as its All-Academic Team in the 16U division for the 2013-14 season. In order to be considered for selection, players must have been nominated by their respective coaches. After that, selection is based on player performance in all NAPHL regular season and playoff games throughout the 2013-14 season.
"We congratulate all those who were recognized for their efforts this past season," said NAHL Commissioner and President Mark Frankenfeld. "Now five years into our history, the NAPHL continues to raise the bar each season with more exposure for the players as we continue to be one of the best Tier I youth leagues under the USA Hockey umbrella. It is thanks in large part to the commitment to excellence that is shared by the hard work of the players and the dedication of the coaching staffs and parents."
The NAPHL is also pleased to announce that it has named a Coach of the Year at both the 18U and 16U levels for the first time. The 2013-14 NAPHL Coach of the Year at the 16U level was Brian Sherry of the Lansing Capitals. Sherry guided the Capitals to a 15-4-1 record during the regular season, which was an improvement over the team's 13-9-0 record from the year prior. The Capitals qualified as the #4 seed in the NAPHL playoffs and went onto win the NAPHL 16U Championship, allowing just six goals in five playoff games.
NAPHL 16U 1st Team
| | | |
| --- | --- | --- |
| Forward | Ryan Walker | New Jersey Jr. Titans |
| Forward | Tarek Baker | Omaha AAA Hockey Club |
| Forward | Van Barr | Omaha AAA Hockey Club |
| Defense | Nick Heid | Omaha AAA Hockey Club |
| Defense | Brad Becker | New Jersey Jr. Titans |
| Goaltender | Colt Hanks | Lansing Capitals |
NAPHL 16U 2nd Team
| | | |
| --- | --- | --- |
| Forward | Matthew Kidney | New Jersey Jr. Titans |
| Forward | Cody Key | California Titans |
| Forward | Michael Gelatt | New Jersey Jr. Titans |
| Defense | Brad Budman | Anaheim Jr. Ducks |
| Defense | Austin Pickford | California Titans |
| Goaltender | Cole Weaver | Omaha AAA Hockey Club |
NAPHL 16U 3rd Team
| | | |
| --- | --- | --- |
| Forward | David Brumm | Omaha AAA Hockey Club |
| Forward | Jared Turcotte | California Titans |
| Forward | Jaren Yatsu | Pikes Peak Miners |
| Defense | Matthew Chinnici | New Jersey Jr. Titans |
| Defense | Carter Ekberg | Esmark Stars |
| Goaltender | Jacob Acton | San Jose Jr. Sharks |
NAPHL 16U Coach of the Year: Brian Sherry, Lansing Capitals
16U All-NAPHL Academic Team: To qualify for the All-NAPHL Academic Team, student-athletes must have achieved certain academic standards for the 2013-14 school year and must have been nominated by a coach. Members of the 2013-14 All-NAPHL 16U Academic Team are (alphabetical by team):
Anaheim Jr. Ducks: Jeremy Blaustein, Drew Douglas, Keelan Ulnick; California Titans: Andrew Dunn, Joseph Freeman, Dylan Miller, Austin Pickford, Evan Somoza; Cleveland Jr. Lumberjacks: Roman Hilabovich, Connor Kucharaski, Spencer O'Connell; Esmark Stars: Sam Barnes, Alec Bosnic, Carter Ekberg, Beau Heakins, Jake Tepe, Jordan Timmons; Lansing Capitals: Max Quertermus, Tim Sharky, Ethan Stutzman; Omaha AAA Hockey Club: Tarek Baker, Van Barr, Matt Pulver Phoenix Firebirds: Sage Englund, Ryan Neelan, Aryeh Richter; Pursuit of Excellence: Coleton Lancaster, Brett Piper, Noah Turanski; San Jose Jr. Sharks: Alex Beckert, Matthew Ebertin, Lucas Semkiw St. Louis Selects: Travis Barrett, Luke Fairchild, Connor Krause; West Michigan Hounds: Ben Berkowitz, Cam Clarke, Jacob Mavis, Dallas Tulnik