Esmark 18U forward Hepler signs NAHL tender
March 4, 2014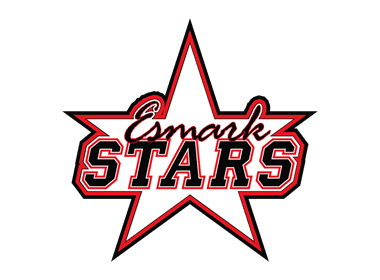 The Pittsburgh, PA, based amateur hockey club Esmark Stars, of the North American Prospects Hockey League (NAPHL), are pleased to announce that 18U forward Cole Hepler has signed an NAHL tender agreement with the Kenai River (Alaska) Brown Bears.
Hepler, 18, concluded the 2013-14 regular season as Esmark's 18U leading scorer, posting 90 points (46 goals and 44 assists) in 62 games played. In NAPHL action, he recorded 28 points, 10 goals and 18 assists, in 24 league games played.
A senior at Freeport Area High School, Hepler (165 lbs., 5'11") helped lead the Stars to a 19-3-2 record during the NAPHL regular season, good for third place, and a spot in the NAPHL's Championship Series. The Stars advanced through the round-robin League Championship Series and semi-final play before falling to Omaha AAA in the league's Championship game.
Hepler, a Freeport, PA, resident, will have an opportunity to skate next season for Kenai's head coach Geoff Beauparlant. The Brown Bears, who play out of the Soldotna Sports Center in Soldotna, Alaska, are currently in fifth place in the NAHL's Midwest Division and looking to clinch a earn a spot in the NAHL Playoffs.
Last season, Hepler tallied 56 points (28 goals and 28 assists) in 57 overall games for the Stars 18U team, including 22 points (14 goals and 8 assists) in 16 NAPHL games, leading them to the NAPHL's Championship Series 18U semi-finals. During the 2011-12 season, Hepler recorded 58 points (29 goals and 29 assists) in 58 overall games for the 16U Stars, including 18 points (8 goals and 10 assists) in 22 NAPHL games.
Hepler had previously been recognized by the NAPHL as he was named the NAPHL's 18U third offensive star at this season's second NAPHL Showcase in Blaine, MN, held Dec. 6-9, 2013.
Esmark 18U head coach Dave Kosick offered high praise for Hepler and his future potential.
"Cole is a player you can build a program around. He thrives in all aspects of the game, be it penalty kill, power play, fore-checking, offensive and defensive zone play, etc. He brings a high competitive drive to every practice and game and never rests on the success he has earned," said Kosick.
"When Cole hits the ice for Kenai, their fans and coaching staff will love this kid," Kosick added. "Not only is he a solid two-way player, he understands and sees the game at a level few midget major players can comprehend."
Hepler is the fifth member of the Esmark 18U team to sign a tender this season, joining teammates Brian Baker (Lone Star), Tristan Ramage (Johnstown), Carmen Dalesandro (Soo) and Adam Alavi (Soo).
A tender is a contract, of sorts, a player signs announcing his intentions to play for that particular NAHL team and that NAHL team only. Once a player signs a tender with an NAHL team, his playing rights belong to that team within the NAHL and he may not be recruited by any other NAHL team. Each team is granted ten (10) tenders, which include two (2) tenders exclusively used on players from the NAPHL - plus or minus any trades - which become active on Nov. 1. Tendered players are not eligible for the NAHL draft, which will be held on June 3, 2014.