Gold semi-finals and Silver finals set for Monday
February 16, 2014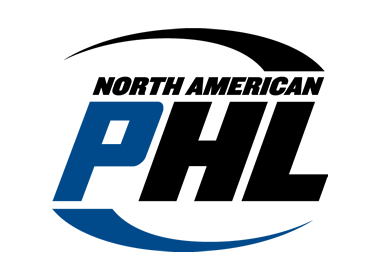 It was a wild Sunday at the NAPHL Championship series in Troy, Michigan as teams in both the Gold and Silver playoff brackets battled for their post-season lives. Although some of the games went true to form, others were surprises in which the top seeds feel. On Monday, the Silver (consolation) championship games will be played in both the 18U and 16U Divisions and the Gold Divisions semi-finals are set setting up the battle for the right to be called NAPHL National Champions on Tuesday.
18U Gold Division
After the morning games, the 18U Gold Division Semi-Final teams were already determined. In the A pool, the bottom two seeds, #8 California and #5 West Michigan advanced and played one another in the afternoon to determine who would get the top seed. In the end, the Titans completed a perfect 3-0 run through the round-robin to finish 1st as they beat the Hounds 2-0. The Hounds, who finished 2-1, will be the #2 seed. In the B pool, things went true to form as #2 Omaha and #3 Esmark advanced. The also played one another in the afternoon to determine the top seed with Omaha coming out on top, 2-0. Omaha will face West Michigan in one semi-final, while California and Esmark battle in the other.
18U Silver Division
The Texas Tornado had no problem with the Cleveland Lumberjacks, beating them 6-1 to move into the Silver final where they will face Phoenix, who upset previously unbeaten New Jersey in a shootout. Texas had previously beaten the Firebirds in the round-robin, 3-2.
16U Gold Division
The talk of the day in pool A was the Lansing Capitals defeat of the #1 ranked Omaha AAA hockey club by a 2-1 score. Thanks to 39 saves from Colt Hanks, the Capitals ended up with the top seed out of pool A, while Omaha settled for the #2 seed. In the B pool, the New Jersey Jr. Titans finished 2-0-1 to claim the #1 seed from that side and that was followed by the Esmark Stars, who needed a shootout win over St. Louis to claim the #2 seed. In the semi-finals, Lansing will face Esmark, while New Jersey will play Omaha. The Jr. Titans handed Omaha their only loss during the regulation season, which came back in December in a shootout.
16U Silver Division
Two unbeaten teams who have dominated to this point thus far will meet in the Silver finals on Monday as the California Titans will face the Pursuit of Excellence. California beat Texas 5-1 win the semi-finals, while POE shutout Cleveland, 7-0.