Event Scouting System prepares to release Mid-Season Report
January 27, 2014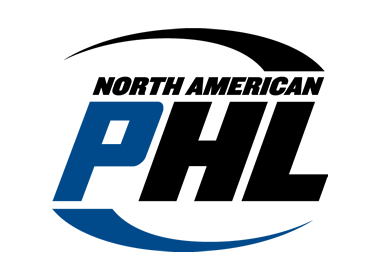 During the entire 2013-14 season, the Event Scouting System has been hard at work evaluating players in the North American Prospects Hockey League (NAPHL). The Event Scouting System, which is led by Coordinator of Player Personnel Craig Barnett, is designed to support the league's coaches and teams in promoting NAPHL players to NAHL teams, NCAA Division I and III schools and NHL scouts.
Prior to the beginning of the 2013-14 season, Barnett reached out to all of the league's head coaches and got recommendations on players. He then developed a list of 5-8 players from each team to develop an official 'Players to Watch List' for the various scouts to use as a reference during the various events.
Prior to each of the six NAPHL events, a team of independent scouts was hired, whose backgrounds included coaching or scouting at regional high schools, Midget AAA and junior hockey levels. It was also important to note that all of these scouts were not connected with any teams in the NAPHL, resulting in an unbiased and neutral evaluation of each player.
Then during the events, the scouts would evaluate players on the Watch List as well as any other players that stood out on the games using a uniformed and detailed scouting form. At the end of each event, hundreds of evaluations were collected including multiple evaluations of the same player.
Each player ended up with between 8-15 different evaluations, resulting in multiple assessments so that event if a prospect had an off game, his abilities were still evaluated under multiple conditions, opponents and situations. Each player was then ranked based on his ratings.
A rating = Top NAHL Prospect (Future Impact NAHL Player)
B rating = NAHL Prospect (Shows Potential to make an NAHL Roster)
C rating = Tier III Junior Prospect
D rating = Not considered a Prospect at this time
*Rating Scale: (26 or above = A)(23-25 = B)(20-22 = C)(19 and below = D)
The Event Scouting System will release a Mid-Term Scouting report to all NAHL teams, NCAA Division I and III schools and NHL scouts of all of the A and B Prospects. This report will assist these programs in their respective recruiting processes. The event Scouting System will continue through the NAPHL Championship Series and then will release he End of Year Scouting Report prior to the NAHL Draft on June 3rd.