Port Huron defenseman Kopacka makes NCAA DI commitment
January 23, 2014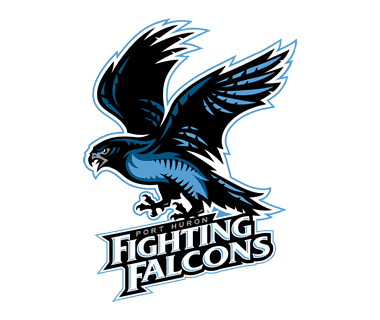 The Port Huron Fighting Falcons, proud members of the North American Hockey League, are pleased to announce that defenseman and assistant captain Jonathan Kopacka has signed a commitment to play NCAA Division I hockey at Air Force Academy.
A 20-year-old native of Metamora, Michigan, Kopacka is closing in on 100 games with the Fighting Falcons in his second full season with the team.
Prior to playing in the NAHL, Kopacka played two seasons in the NAPHL. During the 2009-10 season, Kopacka played on the Motor City Metal Jackets 16U team and during the 2010-11 season, he played on the Detroit Falcons 18U team. Kopacka also took part in the 2011 NAPHL Top Prospects Tournament.
Kopacka joined the Fighting Falcons through his play in the team's 2012 summer tryout camps. He has appeared in 98 games, including all 40 so far this season. The defenseman has 39 points on 12 goals and 27 assists to go with a +16 in his NAHL career.
He was named an assistant captain of the 2013-14 Fighting Falcons as voted by his teammates and his leadership has been a big part of what has kept his team atop the North Division standings since opening night. Kopacka has 10 goals and 16 assists this season, making him the fourth highest-scoring defensemam in the NAHL this season.
"We're thrilled that Jon has earned the opportunity to play at the next level," said Fighting Falcons Head Coach and General Manager Michael Gershon. "He put in the work over the off-season to improve his game, and he came out for just about every community event we went to.
"Jon's leadership on and off the ice has been crucial for us as a team that only returned two defensemen this year. He will have no problem fitting in with the program at Air Force, and we can't wait to see what Jon's future holds for him."
Kopacka will join an Air Force program that has won five Atlantic Hockey Association championships since joining the conference in 2006. The Falcons currently have the best overall record in the AHA.
The Air Force Falcons their scouting and recruiting efforts on the NAHL, as 20 of the 26 players on their current roster have NAHL experience.
Kopacka is the first player from this year's Fighting Falcons team to make a college commitment, but he will not be the last. McMorran Arena has hosted more college and professional scouts than ever this season after 11 Fighting Falcons players made commitments last season.