Esmark 18U duo signs NAHL tenders
January 21, 2014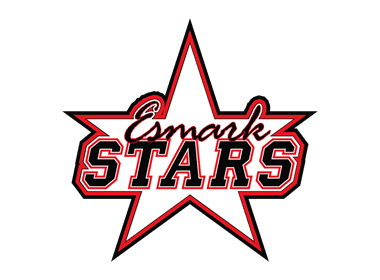 The Esmark Stars of the North American Prospects Hockey League, are please to announce that two players from the 18U team have signed NAHL tender agreements.
Goaltender Brian Baker has signed an NAHL tender with the Lone Star Brahmas of the NAHL's South Division and forward Carmen Dalesandro has signed an NAHL tender with the Soo Eagles of the NAHL's North Division.
Baker, 18, is in his first season with the Esmark 18U team and has had quite the memorable first season in the NAPHL. The native of McMurray, Pennsylvania was statistically the top goaltender in the NAPHL's 18U Division during the 2013-14 regular season. Baker's 1.00 goals against average, his 94.9% save percentage and his six shutouts led the 18U Division this season.
Baker (5'10/155) finished the season with a 10-1-1 record in 12 appearances and allowed just 12 goals in NAPHL action all season long. Baker was named the #2 defensive star from the NAPHL 18U event in Romeoville and he was also on top of his game this past weekend as he allowed just one goal in three starts to help the 18U Stars finished in 3rd place in the 18U Division with a 19-3-2 record.
"Brian Baker is a true student of the game. He brings a very analytic approach to playing goaltender and mixes it with great athleticism and honed reflexes. His numbers truly represent how well his performance has been to date," said Esmark 18U coach Dave Kosick.
Dalesandro, 18, is in his third season with the Esmark organization. In 22 games played this season, Dalesandro finished tied for 4th in team scoring with 19 points. Last season, the native of Canonburg, Pennsylvania had 28 points in 22 games to tie for the team lead in scoring. He was also second in playoff scoring with nine points in four games as the Stars made it all the way to the NAPHL 18U Semi-Finals in 2012-13.
During the 2011-12 season, Dalesandro (5'10/165) played for the Stars 16U team where he had 14 points in 17 games played. In 61 career NAPHL regular season games, Dalesandro has 61 career points, which includes 17 goals and 44 assists.
"Carmen Dalesandro is an exciting player with explosive speed. His world-class speed, mixed with his grit and his ability to find ice, allow him to be an elite level player. He will quickly become a fan favorite for the Soo fans," said Kosick
The Esmark Stars 18U team will be the #3 seed in the Gold Division of the upcoming 2014 NAPHL Championship series next month in Troy.
A tender is a contract, of sorts, a player signs announcing his intentions to play for that particular NAHL team and that NAHL team only. Once a player signs a tender with an NAHL team, his playing rights belong to that team within the NAHL and he may not be recruited by any other NAHL team. Each team is granted ten (10) tenders, which include two (2) tenders exclusively used on players from the NAPHL - plus or minus any trades - which become active on Nov. 1. Tendered players are not eligible for the NAHL draft, which will be held on June 3, 2014.