Last Stand: Final day in Troy to provide plenty of drama
January 20, 2014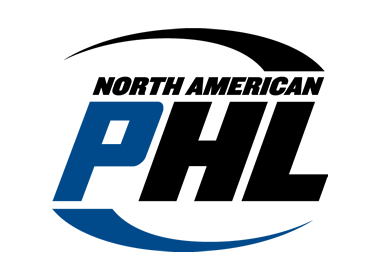 In a testament to the parity and the competition in the NAPHL this season, the final day of the regular season on Monday still sees the battle for the top 8 playoff spots undetermined. Seeding will go down to what happens on Monday, which should make for an exciting final day of the event in Troy, MI. Here is a breakdown of the current status in each division:
18U Division
The most exciting battles are for the #1 seed and the #8 seed. Both Anaheim and Omaha enter the final day with a chance to claim the top spot. Both have 40 points, but Anaheim has one more win (20) than Omaha (19), which is the next tie-breaker. The 8th and final playoff spot is a battle between Pursuit of Excellence and the Texas Tornado. A POE win gets them in the top 8. A POE loss of any kind and a Texas win would put Texas in the top 8.
16U Division
Omaha has won the regular season, however there is a battle in the 7-8-9 position as three teams are battling for the final two spots. St. Louis is in 7th with 24 points and will face Cleveland on the final day. California is in the 8th and final spot with 23 points and will face Omaha on the final day, while Pikes Peak is in 9th with 22 points and will face Atlanta on Monday.
Sunday 18U recaps:
West Michigan 4 vs. Lansing 2 – In a potential playoff match-up, West Michigan got two goals from NAHL tender PJ Heger in a 4-2 win over Lansing. Hunter Vorva made 17 saves in the win.
Pursuit of Excellence 5 vs. California 0 – POE helped their playoff chances with a big 5-0 shutout of the Titans. Ryan Bontorin stopped all 15 shots and Zack Andrusiak and Tyler Benson each had four points.
Omaha 9 vs. Atlanta 0 – Omaha got two goals each from Colton Fletcher, Rhodes Dolan and Miles Manson in a shutout of the Fire. Chase Horton made 12 saves for his second shutout of the season.
Texas 5 vs. Detroit 3 – The Tornado kept their playoff hopes alive with a 5-3 win. Dalton Skelly had two goals and an assist and Joey Sardina had a goal and three assists for Texas. Stephan Fritz had a multi-point game for the Falcons.
New Jersey 4 vs. St. Louis 2 – Greg Malafronte had two goals an assist to lead the Titans to a 4-2 win over St. Louis. Ryan Price had a goal and an assist for New Jersey. Jack Duhe had a pair of assists on the St. Louis goals.
Anaheim 4 vs. Esmark 3 (SO) – In one of the better games of the event, Anaheim withstood a furious Esmark comeback to win 4-3 in a shootout. Esmark scored twice in the final two minutes to force the extra session. Elijiah Barriga had a pair of assists for the Ducks.
San Jose 3 vs. Cleveland 2 (SO) – Robert Trujillo had a goal in regulation and then the shootout winner to help San Jose beat Cleveland James Lazette also scored, while Lumberjacks goals came from Tyler Groth and Joe Sullivan.
Pikes Peak 5 vs. Phoenix 2 – Luke Slouka and Ethan Solat each had a goal and two assists to lead the Miners to a win over the Firebirds. Reise Kieffer and Dylan Teed had the goals for Phoenix.
Sunday 16U recaps:
Esmark 2 vs. West Michigan 0 – Hounds goalie Alex Wilder made 30 saves, but it wasn't enough as Esmark beat West Michigan. Carter Ekberg and Luke Edgerton scored for the Stars.
Omaha 6 vs. San Jose 0 – In a battle of 1st and 2nd place teams, Omaha shutout the Sharks 6-0. Tarek Baker had two goals and an assist and David Brumm also had a three point game. Cole Weaver made 18 saves for his 6th shutout.
New Jersey 4 vs. Anaheim 1 – Todd Goehring scored twice and Ryan Walker had a goal and an assist as New Jersey beat the Ducks. Cole Greif had the lone goal for Anaheim.
Detroit 2 vs. Cleveland 1 – In a tightly contested game, Detroit edged Cleveland behind 18 saves from Brandon Davison and goals from Dakota Bohn and Andy Walker. David Jerome had the lone Lumberjacks goal.
Texas 3 vs. Pikes Peak 2 – Christophe Jobin made 27 saves and Texas got goals from Rasmus Raikaa, Reed Robinson and Grayson Cellio to beat the Miners. Pikes Peak got goals from Andrew Groustra and Brendan Doyle.
Atlanta 3 vs. Phoenix 2 – Guy Piccolo made 28 saves to help the Fire win 3-2. Atlanta goals came from Brandon Price, Nikita Zlatopolsky and William Anderson. Phoenix goals were scored by Ryan Bonner and Adam Curwin.
California 3 vs. Lansing 2 – In a game that the Titans had to have Evan Somoza had the game-winning goal and an assist to lead California to the win. Kane Toriumi and Cody Key had the other goals, while Kieran Durgan and Ethan Stutzman scored for the Caps.
St. Louis 4 vs. Pursuit of Excellence 1 – St. Louis helped their playoff chances with a 4-1 win. Dalton Parrish, Austin Rueschhoff, Charlie Corbett and Travis Barrett scored for the Selects. Cavin Tilsley had the goal for POE.