Down to the wire: Final playoff push continues on Sunday
January 19, 2014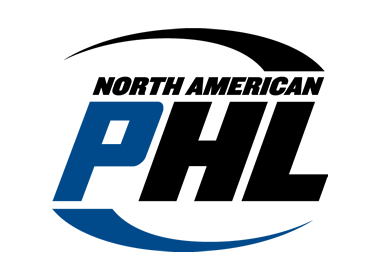 The playoff picture has cleared up in the NAPHL after two days of competition in Troy. In the 18U Division, six teams have qualified for the top 8 for the gold division playoffs next month. The final two spots are a race between four teams. Pikes Peak and Pursuit of Excellence hold the edge entering Sunday's games. The Texas Tornado are a point out of the last spot and New Jersey is three points back. The regular season title is also up for grabs with Anaheim and Omaha tied for the top spot with Esmark one point back and Lansing two points back. In the 16U Division, Omaha need just one win to secure the regular season's top spot. There are four teams fighting for the final three playoff spots in the gold division. Esmark, Pikes Peak and St. Louis are all tied with 22 points, while California is in 9th place with 21 points. Each team plays once on Sunday and once on Monday.
16U Division
Omaha stayed in 1st place with wins over Cleveland and Anaheim. Omaha forward Van Barr had seven points in the two wins. St. Louis helped their playoff chances with wins over Phoenix and California. RJ Pluhar made 24 saves in the shutout of the Titans. Also winning twice on Saturday was New Jersey and San Jose, who remain deadlocked in the standings with identical 16-2 records and 32 points. Anaheim beat Texas, but lost to Omaha to remain in 5th place. Lansing fell to San Jose in the morning, but edged Pursuit of Excellence in the afternoon to remain in 4th place. Esmark and Pikes Peak each went 1-1 to stay in the top 8. California's loss to St. Louis put them a point behind the Selects for the 8th and final playoff spot. Texas, Pursuit of Excellence and West Michigan all went 1-1 on Saturday. Atlanta, Phoenix, Detroit and Cleveland all went 0-2.
18U Division
Texas 3 vs. Pikes Peak 2 (SO) - The Tornado kept their playoff hopes alive with a 3-2 shootout win. Alex Gross made 20 saves in regulation and stopped all five shooters in the shootout.
West Michigan 4 vs. Pursuit of Excellence 3 (SO) – Cameron Clarke picked up two assists and EJ Blakeslee had the shootout winner for the Hounds. Tyler Benson had a goal and an assist for POE.
California 4 vs. Atlanta 1 – Teemu Runsala scored twice and Joe Licata made 16 saves to help the Titans beat the Fire to clinch a playoff berth. Gennadi Zabeline had the Atlanta goal.
New Jersey 3 vs. Cleveland 1 – Chris Wuestneck, Ryan Dunner and Logan Fredericks scored for New Jersey in the win. Michael Zenone had the lone goal in the Lumberjacks loss.
Phoenix 5 vs. Detroit 2 – Tanner Otts and Jim Ericsson each scored twice to help Phoenix beat Detroit. Erik Pritchard had the other goal for the Firebirds, while both Detroit goals came from Casey O'Doherty.
Lansing 3 vs. Anaheim 1 – Jacob Gwillim made 32 saves to help Lansing beat 1st place Anaheim. Keegan Weckesser, Zach Roberts and Erik Brown scored for the Capitals. Elijiah Barriga had the Anaheim goal.
Omaha 2 vs. San Jose 1 – Justin Ketola made 21 saves to help Omaha move into a 1st place tie with a win over San Jose. Luke Lijewski and Nathan Medeiros scored for Omaha, while Malthe Helt had the Sharks goal.
Esmark 6 vs. St. Louis 0 – Brian Baker posted his 6th shutout of the season as Esmark blanked the Selects. Cole Hepler had four assists and Brian Dee and David Polinski each scored twice in the win.