NAPHL in Troy: Day 2 in full swing
January 18, 2014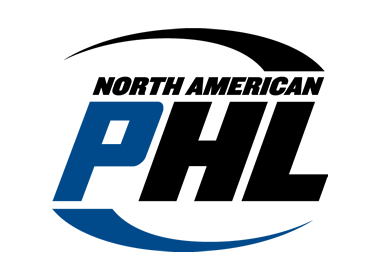 The 2013-14 North American Prospects Hockey League (NAPHL) regular season continues on Saturday, with the sixth and final regular season event of the year taking place from January 17-20 at the Troy Sports Center in Troy, Michigan. All 32 NAPHL clubs will compete at the event.
At the conclusion of this event, teams will be seeded 1-16 based on their position in the final regular season standings. The eight top seeded teams will be placed in the championship bracket and will compete for the NAPHL playoff championship. Teams seeded 9-16 will be placed in the consolation bracket and will compete for the NAPHL consolation championship.
All games at the event in Troy will be broadcast live over the Internet through FASTHockey. To watch live, click here.
Click here for the updated scoreboard and stats
Here are the Day 1 summaries:
18U Division
Each 18U team played in two game during the opening day. With the top 8 advancing to the Gold Division of the NAPHL Championship Series next month, the majority of teams towards the top of the standings did themselves good on Day 1. The 1st place Anaheim picked up two more wins as they beat Texas 4-2 and shutout San Jose, 5-0. 2nd place Omaha outscored their two opponents, California and Detroit, a combined 16-2 in two wins. The 3rd place Esmark Stars also went 2-0 on Day 1 as they shutout Atlanta 3-0 and edged California in a shotout, 4-3. The Lansing Capitals stayed firmly in 4th place with a pair of wins as they beat Pursuit of Excellence 5-1 in the morning and St. Louis 7-3 in the evening. The 5th place West Michigan Hounds put some space between them and the pack with two wins on Friday as they beat Cleveland 3-0 and edged Atlanta in a shootout, 2-1. Pikes Peak moved into a tie for 6th place with California with two wins on Friday, as they came from behind to edge New Jersey in a shootout, 3-2 and then beat Cleveland 5-2 in the night game. Despite going 0-1-1 on Day 1 in Troy, the California Titans are still in the playoff mix tied for 6th place. The 8th and final gold division playoff spot belongs to Pursuit of Excellence, despite dropping both games on Friday. The closest team to catching Pursuit of Excellence is the Texas Tornado, but the Tornado dropped both of their games as well on Friday and still sit two points back. Three teams are tied for 10th place with 19 points each in San Jose, St. Louis and New Jersey. Each team won one game on Friday, but sit four points back of the 8th spot. Phoenix went 1-1 on Day 1, while Atlanta had a couple of close losses. Cleveland and Detroit round out the bottom of the 18U division and each team lost twice on Friday.
16U Division
The 16U Division has separated itself a little more than the 18U Division. Five teams have separated themselves from the pack in Omaha, New Jersey, San Jose, Lansing and Anaheim. That leaves six teams racing for three spots this weekend to try and make the Top 8. Here is a look at the results from Friday:
New Jersey 16 vs. Cleveland 0 – Ryan Walker, Todd Goehring and Matthew Kidney each had seven points as New Jersey shutout Cleveland.
Esmark 2 vs. St. Louis 1 (SO) – The Stars helped their playoff chances as they scored three of four times in the shootout to edge St. Louis. Luke Edgerton had a goal in regulation and the shootout.
Lansing 12 vs. Phoenix 1 – Michael Rounds had a hat-trick to help Lansing beat Phoenix. Kieran Durgan also had a three-point game.
Omaha 10 vs. Pikes Peak 1 – Van Barr had a hat-trick and TJ Polglaze, Tarek Baker, and August von Ungern-Sternburg also had three point games as Omaha stayed in 1st place.
Anaheim 7 vs. Detroit 0 – Zachary Kiser and Blaise Johnson each scored twice to lead the Jr. Ducks to a shutout of Detroit.
Pursuit of Excellence 2 vs. West Michigan 1 – Cavin Tilsley and Dallas Otto scored 3rd period goals to lead POE to a come-from-behind 2-1 win. Jacob Mavis scored for the Hounds.
California 11 vs. Atlanta 1 – Evan Somoza had four goals and an assist and Warren Berg had five points to lead the Titans to a win over the Fire. Joseph Freemand also had a four-point game for California.
San Jose 5 vs. Texas 1 – Ryan Meure, Eric Pinsky, Zach Fobar, Sam Reveles and Jake Stom all scored as San Jose beat Texas.