NAPHL announces Franklin Peak Performers from Oxford
January 8, 2014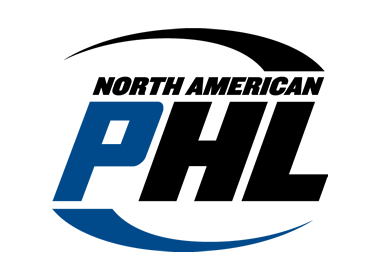 The North American Prospects Hockey League (NAPHL) announced its Franklin Virtual High School Peak Performers from the NAPHL East Showcase held in Oxford, Ohio. The players were selected based upon their performance at the fifth NAPHL event of the season, which was the NAPHL East Showcase at the Goggin Ice Center in Oxford, Ohio from December 27-30.
18U Franklin Peak Performer (Offense) – Ronald Hein, forward, Lansing Capitals
Lansing Capitals forward Ronald Hein, 16, has already experienced a memorable season. He has eclipsed last year's point total, he is leading the Capitals in scoring, he signed an NAHL tender with the Aberdeen Wings and now thanks to his performance in Oxford, Hein (5'11/160) has added the Franklin 18U Offensive Peak Performer award winner to his list of accomplishments. As the Capitals put together a 3-2 record at the event, the native of Chelsea, Michigan recorded eight points in the five games. In Hein's first two games of the event, he scored both game-winning goals in wins over Atlanta and Detroit. In the process, he scored five points in the two wins. After going scoreless in a 2-1 loss to Omaha, Hein got back to earning points with an assist in a 4-3 win over New Jersey and two more assists in a 4-2 loss to the Texas Tornado. In 18 NAPHL games played this season, Hein has 25 points, which ranks tied for 6th among NAPHL 18U scorers and his 14 goals ranks 4th.
"For a younger player, Ronnie has adapted really well to the 18U level of play and has developed into a great, all-around offensive player," said Lansing 18U head coach Brian Sherry. "He has a knack of scoring the big goals and key moments in the game. He plays in the hard areas of the ice and isn't afraid to do so. Ronnie works very hard and has a great compete level. Coaching him is a real reward for me because he has great character and you see him developing into a better player and person on a daily basis."
#2 Star: Alex Sauer, forward, Atlanta Fire
#3 Star: Zachary Roberts, forward, Lansing Capitals
18U Franklin Peak Performer (Defense) – Seth Kamrass, defenseman, Atlanta Fire
The Atlanta Fire have steadily improved into a team at the 18U level who can now be considered a contender and a team that is going to compete in every game. Case in point was their 2-2-1 record in Oxford and helping the cause was 18-year-old defenseman Seth Kamrass. The Kamrass name runs deep in the hockey circles that is the NAPHL and NAHL and Seth is the latest in a long line of brothers who appears destined for big things on the hockey stage. The native of Atlanta, Georgia has made himself into a legitimate two-way threat from the blueline and his performance in Oxford was further proof of his development. In five games, Kamrass (5'11/175) had eight points and registered at least a point in all five games. After recording points in wins over Detroit and Texas and losses against Lansing and New Jersey, Kamrass saved his best game for last as he had a goal and three assists in a 5-4 shootout loss to St. Louis on the final day. In 18 NAPHL games played this season, Kamrass has 14 points and is riding a six-game point streak heading into the final regular season event in Troy.
"Seth has been a rock on defense. He knows how to play in every situation and has kept things simple," said Fire 18U head coach Mike Richardson. "In the beginning of the season, he primarily focused on defense, but he really developed into a dual threat lately. Seth has the ability, size, hockey sense and intelligence to play at the next level and will be a good NAHL player one day."
#2 Star: Justin Ketola, goaltender, Omaha AAA
#3 Star: Hunter Vorva, goaltender, West Michigan Hounds
16U Franklin Peak Performer (Offense) – Ryan Walker, forward, New Jersey Jr. Titans
For the second NAPHL event in a row, New Jersey Jr. Titans 16U forward Ryan Walker is the 16U Offensive Peak Performer. Only this time, Walker broke a few records in the process and also signed an NAHL tender following the event with the NAHL's Amarillo Bulls. The 16-year-old from Spotswood, New Jersey has led the Titans to a 13-2 NAPHL record to date and his numbers were even better in Oxford than those he put up in Blaine back in December. Walker (5'10/155) recorded an amazing 27 points as New Jersey posted a 4-1 record at the event. It included 11 goals and 16 assists. Through the first three games in Oxford, Walker had 16 points, which put him at 50 for the season. In the process, he became the first player in the five-year history of the NAPHL to reach the 50-point mark in a single season. He added 11 more points in the final two games and enters the final regular season event of the season with a NAPHL-leading total of 61 points. His performance in Oxford included two, eight-point games and a seven-point game.
"We joined the NAPHL three years ago to get some national exposure and for our players to move on to the next level," said New Jersey 16U head coach George Haviland. "For Ryan to be honored like this for a second straight event and then for him to get tendered by Amarillo is great because we feel the process is working for our players. It shows us that we're doing something right. It gives our players something to reach for."
#2 Star: Wade Allison, forward, Omaha AAA
#3 Star: Matthew Kidney, forward, New Jersey Jr. Titans
16U Franklin Peak Performer (Defense) – Cole Weaver, goaltender, Omaha AAA
The top goalie so far this season in the NAPHL is Omaha AAA 16U netminder Cole Weaver. The native of Champlin Park, Minnesota, who just turned 16-years-old, has quietly put together a season that could go down in the NAPHL record books as one of the best in the league's five-year history. He is bolstered by an Omaha 16U team that has a 14-0-1 league record, but every good team need a good goalie, and Weaver (6'1/150) has been exactly that for Omaha. That stellar play in goal continued in Oxford as Weaver played in three of the five games as Omaha went undefeated at the event with a 5-0 record. In Weaver's three starts he recorded two shutouts and gave up just a single goal in the third game. His two shutouts came against Atlanta and West Michigan and he allowed just a goal in a win over St. Louis. For the weekend, Weaver stopped 33 of 34 shots that came his way in the three games. For the season, Weaver has a perfect 8-0 record with four shutouts, a .50 goals against average and a 96.1% save percentage.
"Cole has been very consistent and solid for us all season," said Omaha head coach David Wilkie. "He also has a very bright future ahead of him and I'm sure that it is very gratifying for him to get some recognition for the outstanding job that he is doing for the Omaha AAA Hockey Club this year."
#2 Star: Matthew Chinnici, defenseman, New Jersey Jr. Titans
#3 Star: Max Quertermus, goaltender, Lansing Capitals
The NAPHL is comprised of six regular-season events leading up to its Championship Tournament Series in which the top teams at each level compete for a league championship. The sixth NAPHL event of the 2013-14 season will take place from January 17-20 at the Troy Sports Center in Troy, Michigan. It will feature all 32 NAPHL teams each playing in their final five NAPHL regular season games of the 2013-14 season.
About Franklin Virtual High School
Franklin Virtual High School is the exclusive educational services partner of the NAHL, NA3HL and NAPHL. FVHS is a trusted and fully accredited online high school designed to work around the student's needs and schedule. FVHS offers a 100% online classroom environment offering tutoring and live certified teaching staff and very low cost. To date, nearly 500,000 students have successfully used the FVHS curriculum. It is a school that is designed to let the student do things the way they want, when they want, and how they want. Visit Franklin online here.