NAPHL event in Oxford comes to a close
December 31, 2013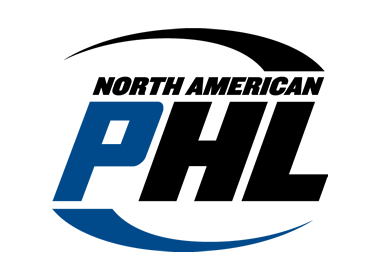 All teams have now played the same number of games as the final day of games concluded on Monday at the fifth NAPHL event of the season at Goggin Ice Center in Oxford, Ohio.
Click here for the updated 18U standings
Click here for the updated 16U standings
The top 8 teams in each division make the gold division round of the playoffs to compete for the NAPHL Championship. The bottom eight teams will play in the silver division consolation bracket.
There is one more NAPHL regular seasion event remaining, which will take place from January 17-20 in Troy, Michigan.
Here is a look at the results on Day 4 in Oxford:
16U Division
New Jersey 6 vs. Texas 0 – Ryan Walker and Matthew Kidney had three points apiece and Todd Goehring scored twice as New Jersey shutout Texas. Hunter Smith had 36 saves for the Tornado.
Omaha 17 vs. Atlanta 0 – Omaha racked up an NAPHL season-high 83 shots in the win. Six different Omaha players had points including hat-tricks from Van Barr, Matt Christian and Tarek Baker.
Lansing 2 vs. West Michigan 1 (SO) – The Hounds have the Capitals everything they could handle in the shootout win. Alex Wilder made 36 saves for West Michigan. Caleb Wortz had the shootout winner for Lansing.
St. Louis 5 vs. Detroit 3 – Four players had multi-point games for the Selects including John Moeller, Luke Fairchild, Austin Rueschhoff and TJ Fridemann. Tyler Adamski scored two of the three goals for the Falcons.
18U Division
St. Louis 5 vs. Atlanta 4 (SO) – Corbin Foppe recorded a hat-trick as St. Louis edged the Fire in a shootout, 5-4. Austin Junger and Joey Lupo scored in the shootout for the Selects. Seth Kamrass had a goal and an assist for Atlanta.
Omaha 3 vs. New Jersey 2 – Ryan Cagnoni had the game-winning goal and an assist as Omaha edged New Jersey, 3-2. Joe Hacker made 33 saves in the loss, while Chase Horton made 31 saves in the win.
Texas 4 vs. Lansing 2 – The Tornado picked up a big win as they beat Lansing, 4-2. Jake Hagstrom, Bobby Rogers, Jack Moore and Andrew Eberwein scored for Texas, while Wyatt Beard and Ethan Stafford scored for Lansing.
West Michigan 5 vs. Detroit 1 – Cameron Clarke scored twice to help the Hounds beat the Falcons, 5-1. Michael Wood, Jairus Schulte and EJ Blakeslee each had two assists apiece for West Michigan. Jacob Rindle had the lone goal for Detroit.