NAPHL event in Oxford moves to Day 3
December 29, 2013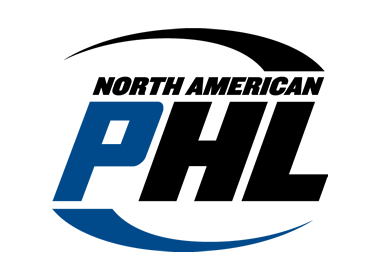 Day 2 is in the books in Oxford.
You can watch all the Day 3 action live on
FASTHockey
18U Division
Atlanta 3 vs. Texas 2 (SO) – The first game of the day was an exciting one in the 18U Division as it took a 20-man shootout for Atlanta to edge out Texas. Seth Kamrass and Zach Schingoethe had the goals in regulation for the Fire, while Brennen Miller and Joey Sardina scored for Texas. Fire goalie Eric Norris made 29 saves and stopped 9 of 10 shooters in the shootout.
West Michigan 5 vs. New Jersey 2 – Kyle Berry had three points and Chase Whallon scored twice as the Hounds outlasted the Titans. Michael Wood and PJ Heger had the other goals for West Michigan, while Tim Gelatt had both goals for New Jersey.
Lansing 7 vs. Detroit 0 – Jacob Gwillim posted the shutout, Zach Roberts had four points and Ronald Hein scored twice as Lansing blanked Detroit. Theodore Waddell, Tait Aptakin, Kyle Keeder and Trenton Kulczyk also scored for the Capitals.
Omaha 5 vs. St. Louis 3 – Ryan Cagnoni had a hat-trick to lead Omaha to a 5-3 win over St. Louis. Other Omaha goals came from Steven Mather and Colton Fletcher. The Selects got two goals from Trevor Johnson and another from Joey Lupo.
16U Division
Atlanta Fire-Atlanta lost 14-0 in the morning to New Jersey and lost 8-6 in the nightcap against Detroit. Daniel Zlatopolsky had a hat-trick in the night game.
Detroit Falcons-Detroit lost 6-0 in the morning to Lansing, but picked up their first win of the season in the night game as they beat Atlanta 8-6. Griffen Medina had four goals and an assist in the win.
Lansing Capitals-Lansing went 2-0 on the day, beating Detroit 6-0 in the morning behind a four-point game from Adam Goodsir. In the nightcap, Wyatt Beard scored twice and Max Quertermus made 45 saves in a 6-2 win over New Jersey.
New Jersey Jr. Titans-New Jersey beat Atlanta 14-0 in the morning game. Ryan Walker had seve points and Matthew Kidney had six points. In the night game, Michael Foggia assisted on both goals in a 6-2 loss to Lansing.
Omaha AAA-Omaha kept rolling with two more wins as they beat Texas 9-0 in the morning and St. Louis 10-1 in the evening. Wade Allison had a hat-trick and Darion Hanson made all 14 saves in the morning game. In the night game, Matt Christian and Wade Allison each scored twice.
St. Louis Selects-The Selects went 1-1 on the day. In the morning, TJ Friedmann had three goals and two assists in a 12-2 win over West Michigan. In the night game against Omaha, Shane Quinn scored the lone goal in a 10-1 loss.
Texas Tornado-In the morning game, the Tornado were shutout by Omaha, 9-0. Hunter Smith made 44 saves. In the nightcap, Texas beat West Michigan 4-1. Ben Bledsoe had two goals and Lucas Mendes, Ryan Kheir and Grayson Cellio had multi-point games.
West Michigan Hounds-Trevor Salmen had a goal and an assist as the Hounds dropped the morning game to St. Louis 12-2. In the evening game, Jacob Mavis had the lone goal in a 4-1 loss to Texas.